Covid-19: the peak of the wave finally reached, we have to wait for the decline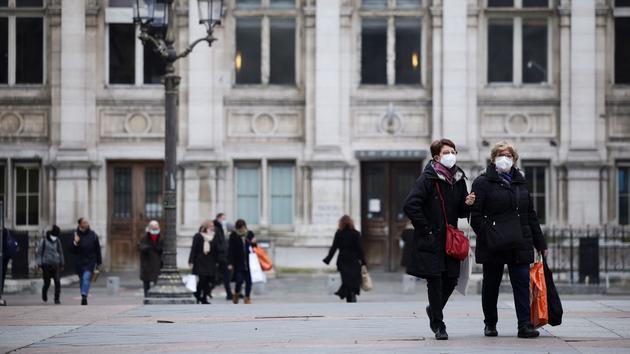 DECRYPTION – The situation should however remain complicated for several more weeks. The Scientific Council envisages a lull for March.
Finally! The peak of the Omicron wave seems to have passed in France. The number of daily contaminations has been decreasing since January 26, after having exceeded 360,000 daily cases (calculated on average over one week).
The south-west is not yet affected by this decline but it should become widespread in the days to come. "We experienced a slowdown two weeks ago which was not confirmed afterwards, recalls, however, Mircea Sofonea, lecturer in epidemiology and evolution of infectious diseases at the University of Montpellier. This rebound was undoubtedly a delayed consequence of the start of the school year in January. Even if we have to wait a few days to confirm the new momentum, several elements suggest that this decline should continue. It remains to be seen at what rate.
Read alsoCovid-19: Danes rediscover the scent of freedom
The Omicron variant is now hegemonic and less than 1% of contaminations are linked to Delta. In Île-de-France, the first region affected by the Omicron wave, the…
.