Covid-19: the virus is able to enter the brain and infect neurons there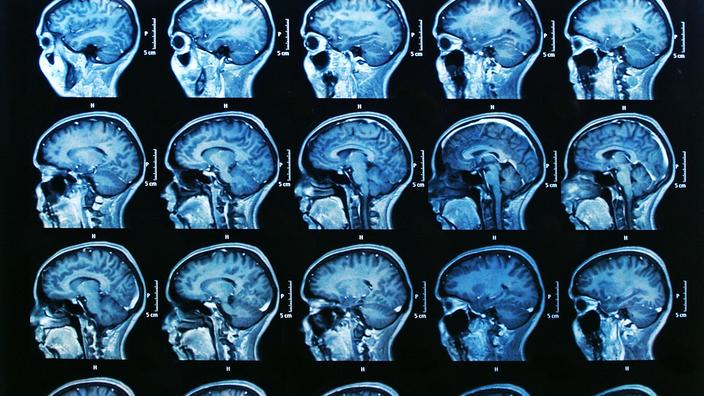 DECRYPTION – French researchers have shown that the virus does not only infiltrate the brain: it also contaminates neurons. With what consequences?
Headaches, loss of bearings, dementia, convulsions, abnormal movements … What are the reasons for these strange symptoms sometimes observed in patients hospitalized because of the Covid? Could it be that the virus is able to infect the brain? To find out, American and French teams decided to hunt down Sars-CoV-2 there. Their results, published in early January in the journal Journal of experimental medicine , reveal a new facet of the virus.
"In March, during the first confinement, we started to see reports from the Pitié-Salpêtrière hospital on cases of people with Covid-19 and showing neurological symptoms "remembers Nicolas Renier, researcher at the Brain Institute (Paris) and co-author of the study. "Some brain imaging scans (MRI) showed the existence of vascular lesions in the brain, this started to intrigue us".
Read also :The coronavirus could also attack the brain
Scientists then wondered if this was not the work of the virus.
This article is for subscribers only. You still have 86% to discover.
Subscribe: 1 € the first month
Can be canceled at any time
Already subscribed? Log in
.