Covid-19: the weight of coronavirus variants reaches 21% in France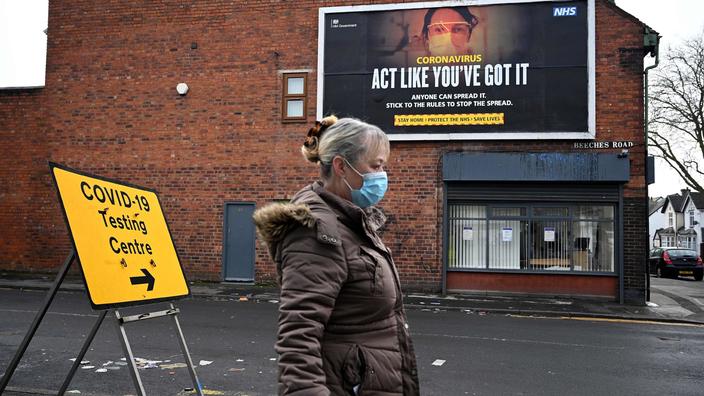 INFO LE FIGARO – In one week, the British variant has grown by 50% compared to previous strains.
In France, on February 3, the variants (English, South African and Brazilian) totaled 21.3% of the number of new cases, according to a document submitted on February 5 by Health Insurance to medical biology laboratories. This is about 50% more than the 14% announced Thursday at Jean Castex's press conference. The previous percentage came from the second "flash survey" of January 27 on a sample of positive results, coordinated by Public Health France and the ANRS emerging infectious diseases.
Read also :Covid-19: when and how are new variants detected?
"According to Thomas Fatome, director general of the National Health Insurance Fund, we are at 19% for the English variant and at 2.3%, cumulatively for the South African and Brazilian variants", specifies François Blanchecotte, president of the Syndicate of biologists. Data confirmed by Lionel Barrand, president of the Syndicate of young biologists.
Majority variants in 3 weeks
The 21.3% of variants were obtained by variant-specific PCRs, using a so-called screening method on 13,555 positive tests on February 3. The analyzes were carried out by two of the main networks of biological laboratories in France, Eurofins and Cerba. In addition, these figures are taken from the Sidep database where the respective weight of the variants is specified.
On the morning of February 5, Daniel Lévy-Bruhl, epidemiologist at Public Health France, estimated that "The weight of variants increases by 50% per week". At this rate of growth, the new variants will therefore be in the majority within 3 weeks in France, if no new measure is decided by the government to try to stop the progression of the epidemic.
To see also – Olivier Véran announces "massive genetic sequencing" for Covid-19 variants
.