Covid-19: third vaccine dose, many questions still unanswered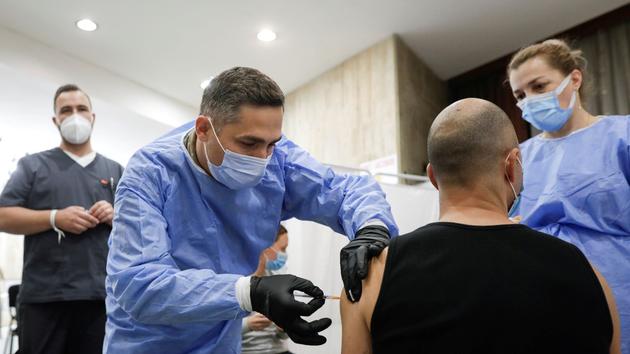 DECRYPTION – The new dose is currently reserved for the most fragile and caregivers, but its extension is debated.
Is there any interest in expanding access to the third dose?
There is no simple answer to this question, because it all depends on the desired objective. "Today, we are still in a strategy to fight against the disease, and not to completely prevent the circulation of the virus, reminds the Pr Brigitte Autran, immunologist and member of the Vaccine Strategy Orientation Council. This is what vaccines were originally designed for, and from that point of view, they are still very effective at two doses, except for a few specific people targeted by the recalls: people with aging or poorly performing immune systems, and caregivers who are at high risk. We are therefore not recommending, at this time, extending the 'recall' to those under 65 years of age. "
Read alsoCovid-19: should we fear a fifth wave in France?
The epidemic context of slight rebound does not constitute, at this stage, "An alarm signal, she continues. There is an increase in the number of cases but not clearly in the number of illnesses leading to hospitalizations. " It is nevertheless a parameter that specialists
.