Covid-19: this surprising lead to explain the dangerousness of the English variant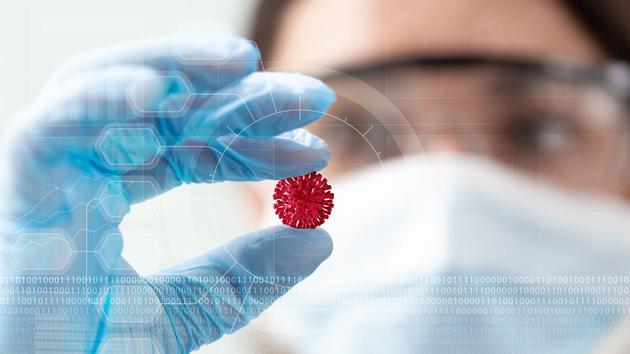 DECRYPTION – Researchers from the American University of Harvard have published the results of a study which would shed light on why the English variant is more contagious than the historical virus.
While it seems fairly well established that the English variant is more contagious, it remains to be seen why and to what extent. To explore this question, researchers from the American University of Harvard had the idea to look at a very concrete case: contamination within an NBA basketball team. Players and members of the staff of a team are in fact subject to very special surveillance. The researchers recovered the daily PCR tests carried out on the 65 people who tested positive within this group, seven of whom were infected with the English variant "B.1.1.7". Note that since the start of the NBA season at the end of December, around thirty games have already had to be postponed because of the Covid-19.
Read also :Covid-19: the maps of variants in France
The results of this study have just been pre-published online. The researchers realized that for individuals infected with the "B.1.1.7" variant, the average time between detection of the virus and the maximum viral concentration (proliferation time)
This article is for subscribers only. You have 78% left to discover.
Subscribe: 1 € the first month
Can be canceled at any time
Already subscribed? Log in
.