Covid-19, what you need to know this week: the end of the mask, not the epidemic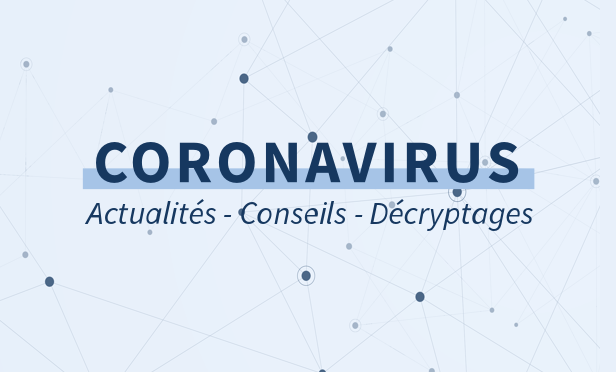 The mask will no longer be compulsory in public transport from next Monday.
Hello,
Did you miss the scent of the metro? From next Monday on mask will no longer be compulsory on public transport even if it remains recommended. If the fifth wave is coming to an end, a new vaccine campaign is planned for the fall in the face of the threat of new variants. In South Africa, BA.4 and BA.5 are responsible for a slight resumption of the epidemic. The only major country to maintain the "zero Covid" policy, the China it is the subject of criticism from the WHO, which does not consider the strategy chosen by the authorities in Beijing to be "sustainable". Finally some news from… spanish flu of 1918. After having killed between 50 and 100 million people in the world, it would have become a banal seasonal virus.
Good reading,
Camille Lestienne, journalist at Figaro
1. Mask Falls, Variants Ambushed
"Wearing a mask will no longer be compulsory on all public transport"from May 16, announced yesterday Wednesday Olivier Véran, at the end of the Council of Ministers while the health situation continues to improve. On Wednesday, the daily average of new contaminations over seven days, which smoothes the variations, stood at 36,548, a sharp decrease of 20.44%. From Monday also the mask will no longer be required on planes and airports throughout the European Union. Be careful, however, not to throw away all the latest masks that line your pockets: they remain recommended and are, for some, effective against pollen.
Other measures are maintained: the health pass in health establishments, isolation for a week after a positive test and the obligation to vaccinate caregivers. In addition, a new vaccination campaign could be carried out in the fall in order to counter the new variants. In South Africa, the BA.4 and BA.5 variants are responsible for a rebound in the epidemic without, however, panicking the experts. Nowadays, "they do not show any particular virulence profile", reassures the epidemiologist Antoine Flahault. Last Friday, the president of the Scientific Council, Jean-François Delfraissy, warned on France Inter: "Which is certain, is that the new variants will take over the current variant. We will have a return of a variant of this virus in the fall.
The numbers to remember
1329 patients in critical care (-35 since the day before)
20.152 hospitalized patients (-347 since the day before)
40.299 new cases detected (47,925 a week ago)
87 deaths in 24 hours in hospital (147,075 deaths since the start of the epidemic in hospitals and nursing homes)
53.4 million people have a complete vaccination schedule (79.3% of the population)
41.2 million booster doses administered
Source: Public Health France as of May 11
2. Vaccinate and protect the precarious
As the specter of the epidemic recedes, it is time to take stock. Epidemiologists and NGOs are learning the lessons of a complex vaccination campaign carried out among the excluded, yet identified as people at risk. The vaccination rate of the most precarious is much less bad than what they feared. However, progress can and must be made. All of this, notes Alain Fischer, chairman of the vaccine strategy guidance council, must "Allow us to think about what to do for the next crisis. Because we know there will be one.
3. China criticized for its "zero Covid" strategy
Now the authorities are installing barbed wire inside the buildings where there is a positive case, padlocks on the doors of the residences. They force their way into people's homes to tear them away from their families and take them to a "quarantine camp", the anguish of all Chinese.

Géraldine Bordère, expatriate in Shanghai
China's Zero Covid Policyis not sustainable"said the boss of the WHO on Tuesday. Tedros Adhanom Ghebreyesus recommends that the Chinese authorities change their strategy. Words that were immediately censored in China where the strictest measures continue to apply. A French expatriate in Shanghai details with Madame Figaro her living conditions in the city, which has been confined since April. It confirms an escalation in violence with the installation of barbed wire and padlocks in places where positive cases have been detected. "I've seen men dragged away, all wrapped in tape", she denounces again. Emmanuel Macron on Tuesday asked President Xi Jinping to "address concernsof French people affected by anti-Covid restrictions. Spared until then at the cost of a total shutdown of its economy, North Korea is going even further by decreeing a general confinement of its population after the discovery of a first case of Covid.
Read alsoCovid-19: New Zealand will fully reopen its borders in early August
4. Update on the 1918 Spanish Flu
At the start of the epidemic, the Covid was often compared to the Spanish flu which in 1918 and 1919 caused the death of 50 to 100 million people worldwide. A genomic study conducted by researchers from the Robert-Koch Institute in Berlin (Germany) and the Rega Institute in Leuven (Belgium) and published last Tuesday in NatureCommunications, reveals that the Spanish flu has become a common seasonal virus. A study based on a technical challenge: succeeding in sequencing the RNA of century-old viruses taken from small lung pieces preserved in formalin in museum pathology collections. "The 1918 flu is not the key to everything, but by increasing our understanding of past pandemics, we are enriching our catalog of possible scenarios. We are also trying to identify some shared processes between different pandemics, even if they are very different. In this, this work contributes to preparing us for the next pandemics", explain to Figaro virologist Sébastien Calvignac-Spencer, who led the work.
Read alsoCoronavirus: "There are great similarities with the Spanish flu epidemic"
5. Mask and pass
Since March 14, health restrictions linked to the epidemic have been mostly abandoned. However, mask and pass are still required in some places:
The mask is still required in public passenger transport and health establishments. From May 16, it will no longer be compulsory in transport but remains recommended for positive people and contact cases at risk, symptomatic people and health professionals.
The sanitary pass (vaccine, negative test, certificate of recovery) is always requested at the entrance to hospitals, retirement homes and establishments for the disabled.
Read alsoCovid-19: in which places is the health pass still compulsory?
6. The reflexes to keep
The virus is transmitted by droplets and aerosols. The barrier gestures detailed by the Ministry of Health must be observed to protect themselves and others:
Wash your hands regularly or use hydroalcoholic gel
Cough or sneeze into the crease of your elbow
Use single-use tissues
Avoid touching your face
Air the rooms as often as possible, at least a few minutes every hour
Greet without shaking hands and stop kissing
7. What to do in case of symptoms?
The disease is most often manifested by cough, fever or feeling feverish, loss of smell and taste, fatigue. If after a few days, you have trouble breathing or are out of breath, you should contact 15. The symptoms would be lighter with the Omicron variant, similar to those of a cold: sore throat, headache, runny nasal.
Read alsoCovid-19: what should you do when you are a "contact case"?
In case of signs of the disease, the most important thing is to get tested. The test, PCR or antigen, remains free for non-vaccinated people on medical prescription or after having been identified as a contact case by Health Insurance. In the event of a positive result on a self-test, a confirmation PCR test is recommended. While waiting for the result, you must isolate yourself and wear a mask. If the test is positive, isolation must last 7 days from the first symptoms for vaccinated persons, 10 days for unvaccinated people. It can be broken on D+5 or D+7 respectively, if you have a negative test and you have had no symptoms for 48 hours. Good to know, since March 21, 2022, contact cases no longer need to isolate themselves, vaccinated or not.
Read alsoYou have just learned that you are positive for Covid-19, what should you do?
See you next week.
.