Covid-19: who can get vaccinated, where, by whom and with what product?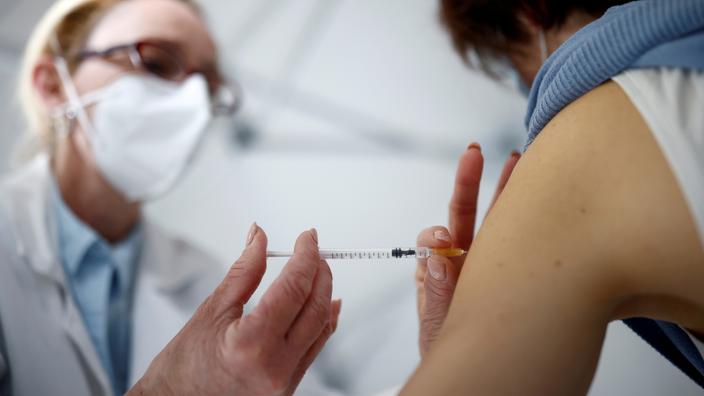 DECRYPTION – Three vaccines are accessible to various audiences depending on their age, state of health, profession, by professionals and in different places … Le Figaro make the point.
Launched on December 27 with the very first dose delivered under the watchful eye of the cameras to the now famous Mauricette, the vaccination campaign is gaining momentum. In total, just over 2.6 million people have received at least one dose of the vaccine, or 4% of the population. Half received both doses of the vaccine.
Read also :Vaccines against Covid-19: occupational physicians also join in the dance
The Pfizer / BioNTech vaccine leads the way with 2.4 million first doses injected, against 143,000 for Moderna and 126,000 for AstraZeneca. The latter should however soon overtake Moderna: according to the provisional schedule of the General Directorate of Health (DGS), nearly 5 million doses of the first should be delivered in March (in addition to the 1.6 million in February), against less than a million for Moderna's vaccine. In total, in June, the authorities hope to have obtained a total of 77.5 million doses, enough to vaccinate 40.7 million people with a forecast of losses of 5% and provided that the vaccines of Janssen and CureVac are well. available.
For the moment, the supply delays continue and not everyone can get vaccinated.
Before 18, no vaccine
Under 18s cannot get the vaccine at all. And for good reason: the marketing authorizations (MA) issued to the three vaccines currently available only concern adults. Clinical trials concerning children are underway or about to be carried out by laboratories (they are required to do so by regulations). Specific marketing authorizations should therefore be issued.
Read also :GPs engage in city vaccination battle
Between 18 and 64, it all depends …
18 to 64 years old, it all depends on your personal situation:
If you are in good health general and do not do a job exposing yourself to contamination, you are not yet part of the target audience. The only exception, for those over 50: if your doctor has excess AstraZeneca vaccine doses that he knows he will not be able to dispose of and will have to throw them away (because he must open a vial of ten doses to avoid vaccinate only nine patients theoretically concerned for example), he can offer it to you, the objective being to throw away the minimum number of doses.
If you have a pathology putting you at risk for a severe form of Covid-19
, you can be vaccinated with Pfizer / BioNTech or Moderna products in certain regions, at a city vaccination center on prescription from your doctor. If you are between 50 and 64 years old, you can receive an AstraZeneca injection from your doctor if it is voluntary, or from occupational medicine. If you have a disability
and accommodated in a specialized center, you can receive the vaccine in your accommodation. On the other hand, disabled people living at home are not currently a priority, unless they are carriers of a risk factor (in particular trisomy 21). Family carers are not affected either. If you are a professional
health or medico-social sector, home help or firefighter, you can receive the AstraZeneca vaccine in a vaccination center or at your workplace. If you have already received a dose of Pfizer or Moderna vaccines, the second dose will be given with the same vaccine.Read also :
The citizen collective on the vaccine takes its marks
The 65-74 year old paradox65 to 74 years old
, you can only be vaccinated for the moment if you belong to one and / or the other of the two priority categories: you carry a pathology exposing you to a risk of serious form, or you are a professional health or medico-social sector, home help or firefighter. In these two cases, you can receive the Pfizer / BioNTech or Moderna vaccines, the first in a vaccination center on medical prescription from your doctor, the second in the same centers on presentation of a professional card or at the workplace.
Paradox of this campaign: while 50-64 year olds in good general health can hope to be offered the AstraZeneca vaccine if their doctor has a dose to be discarded, their elders cannot claim it. : the marketing authorization for this vaccine only concerns those under 65 years of age, the efficacy data not being known to date for the elderly.
After 75 years, top priorityIf you are over 75
, whatever your place of residence and your state of health you can claim (subject to obtaining an appointment …) to receive the vaccines from Pfizer / BioNTEch or Moderna, in a vaccination center or within the establishment that accommodates you. Note: it is not necessary to be 75 years of age to access vaccination, being in the year of your 75 years is sufficient (in this case, being born in 1946). * Risk comorbidities: obesity (Body mass index (BMI) over 30), chronic obstructive pulmonary disease (COPD) and respiratory failure, complicated arterial hypertension, heart failure, diabetes (type 1 and type 2), renal failure chronic, active malignant cancers and hematological diseases and less than 3 years old, history of solid organ or hematopoietic stem cell transplantation, trisomy 21, and various listed rare diseases here
.
flora and fauna