Covid-19: why is Emmanuel Macron waiting until the end of March to lift health restrictions?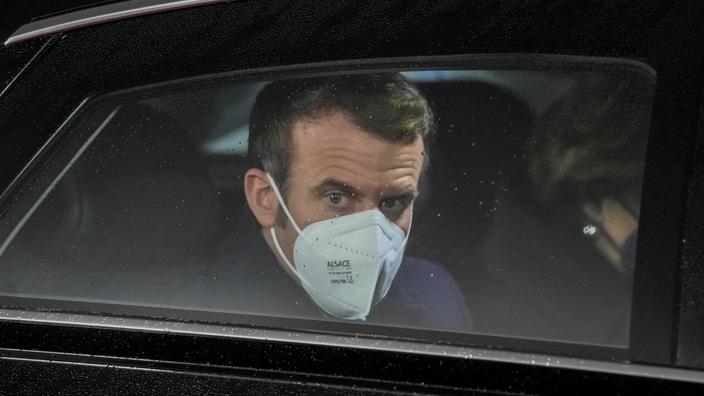 DECRYPTION – While several European countries are already returning to "the life before", the French executive does not plan to cross the threshold before the end of March, or even the beginning of April.
"The Netherlands removes most health restrictions. Denmark stops vaccination (…). But Macron is stubborn by electoral calculation", castigated François Asselineau on February 16 on Twitter. For several weeks, many European countries have effectively lifted certain health measures, if not all: Denmark has begun its return "to life before", Finland and Sweden also, Spain has removed its health pass and the United Kingdom has succeeded in its bet of the total abandonment of restrictions. But France, it does not consider a possible end of the vaccination pass until the end of March or the beginning of April.
Read alsoCovid-19: will the vaccine pass disappear "temporarily"?
The president of the Republican People's Union, candidate for the presidential elections, is not the only one to grumble. PS candidate Anne Hidalgo denounced a few weeks ago a "political calendar", while Florian Philippot, president of the Patriots, predicts that Emmanuel Macron will lift the vaccine pass for the elections, and then put it back.
For which…
.