Covid-19: with the Delta variant, is "herd immunity" unattainable?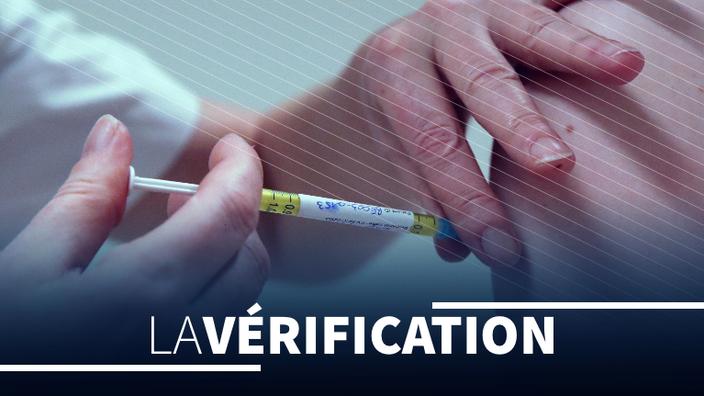 THE CHEKING PROCESS – British researchers affirmed it last week, whereas Professor Alain Fischer, the "Mr. vaccine" of the government, evokes an "ambitious challenge".
THE QUESTION. As we know, the vaccine protects against serious forms of Covid-19 and this protection, of an individual nature, exceeds 80% or even 90%. But it is not through this that we will be able to reach the famous – perhaps too famous – "collective immunity", Where "group immunity», Which plays another score. The idea is that after a certain threshold of immunization of a population – whether this is natural or vaccine – the virus can no longer circulate, for lack of a sufficiently large number of hosts, the condemning them to disappear. At the start of the vaccination campaign, the somewhat magical figure of 60% of immunized people was put forward, moreover more by politicians than by scientists, who were, on average, more cautious. We remember, for example, the European Commissioner Thierry Breton who promised a bit of optimism "collective immunity" the 14th of July…
Read also :Health pass: do opponents offer an alternative to government policy?
With the different variants, we soon no longer spoke of 60%, but of 70%, then of 80%, and even today of 90% with the Delta originating in India. Worse still, some voices – and not least – claim that the "collective immunityIs simply not achievable. This was the case last week for Professor Andrew Pollard, head of the Oxford Vaccine GroupAvec, who said in a meeting with British parliamentarians: "With this variant we are in a situation where collective immunity is not possible, because it always infects vaccinated individuals". Using the same argument, Professor Paul Hunter, a public health doctor, ruled that the "collective immunity was unachievable". On the French side, Professor Alain Fischer, the "Mr. vaccineGovernment, also expressed its skepticism on August 15 in Sunday Newspaper : "Whether group immunity can be achieved or not, I don't know, it has become a very ambitious challenge that I will not decide.". What is going on ? Why has what was seen as an essential objective, a near-grail, become the object of such deep doubts? Does this one way or another reflect a failure of the vaccine policy?
CHECKS. "Scientists have never promised that after a certain vaccination threshold, the virus would disappear as if by magic! Have you heard a lot of doctors say it so bluntly? I'm sorry, but in this crisis there is no simple answer, it's not black or white», Annoys Professor Jean-Daniel Lelièvre, head of the disease department
This article is for subscribers only. You have 72% left to discover.
Pushing back the limits of science is also freedom.
Continue reading your article for € 1 for 2 months
Already subscribed? Log in
.