Covid-19: won't we be able to "put an end to this virus" by the end of the year?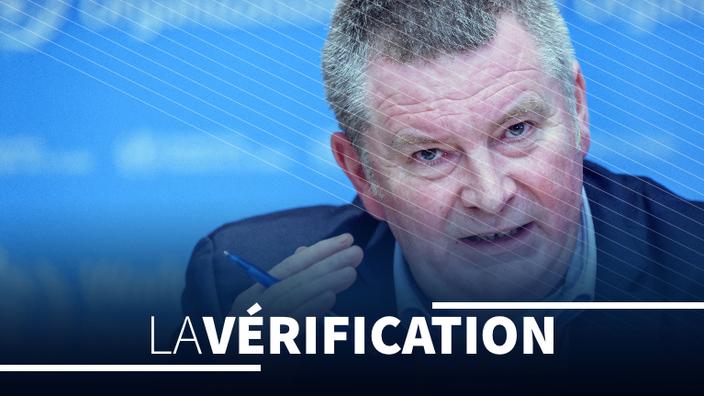 THE CHEKING PROCESS – This is what Dr Michael Ryan, one of the directors of WHO, said. Isn't the prospect of widespread vaccination a positive signal?
THE QUESTION. At the start of 2021, the health situation is ambivalent: if vaccinations are probably not going fast enough in the countries of the European Union – at least in comparison with the rate of these in the United Kingdom, in Israel or elsewhere in the world – the prospect of vaccinating a good part of the population by the end of the year is there and represents a cause for hope. A hope nevertheless tempered by the emergence of variants of Covid-19 potentially resistant to vaccines. And in the meantime, at least in France, the effects of the vaccination campaign, if they begin to be felt, are still far from being sufficient to reduce the pressure exerted by the epidemic on the population.
Read also :Covid-19: should the whole planet be vaccinated to prevent the spread of variants?
In this context between two waters, the remarks made on Monday by Dr Michael Ryan, WHO's director of emergency operations, are hardly reassuring. "It would be very premature and, I think, unrealistic to think that we will be done with this virus by the end of the year.", Warned the doctor at a press conference, adding, more positively:"But I think what we can be done with, if we're smart, are the hospitalizations, deaths and tragedy associated with this pandemic.". How can we understand this warning as much as this already more encouraging prospect? To what extent can we "to finish"With the epidemic, or at least with its most dramatic consequences?
CHECKS. And remember that Dr. Michael Ryan holds this speech of cautious pessimism
This article is for subscribers only. You have 82% left to discover.
Subscribe: 1 € the first month
Cancellable at any time
Already subscribed? Log in
.