Covid: a mobile hospital deployed Monday in Bayonne in … half an hour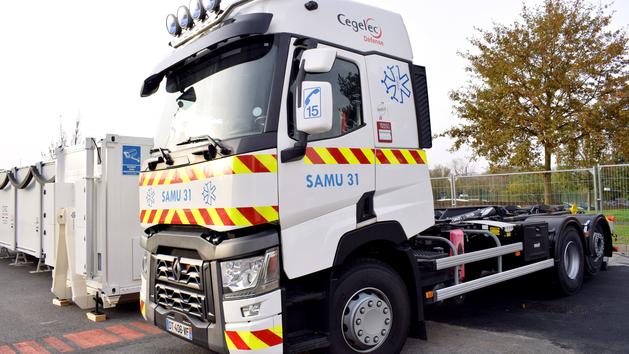 Developed by the Samu de Toulouse, the structure can be installed anywhere in the event of an attack or disaster. In Bayonne, she will take care of Covid patients.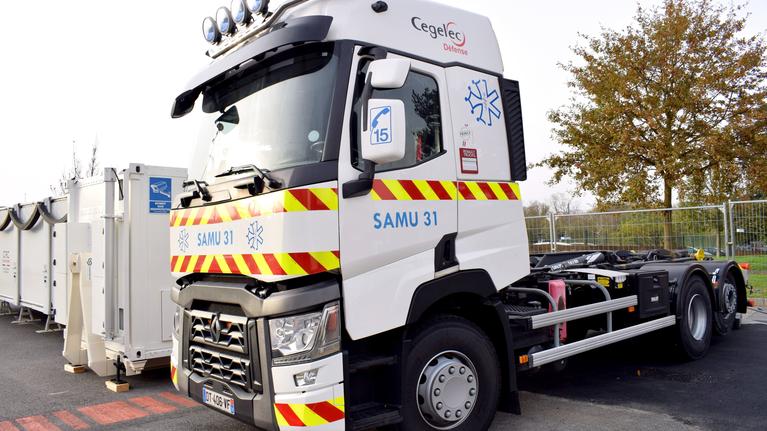 "I'm quite proud of it …"On this Sunday, November 9 in Toulouse, it is not about the child babbling at his side that Professor Vincent Bounes is talking about. The latest from the head of the Samu de Haute-Garonne is an 18-ton truck, which hides a mobile field hospital with 18 beds including 8 life-saving emergency beds, deployable anywhere by only 4 people. "We guarantee assembly in 45 minutes, specifies the doctor to Figaro. But we timed each other during an exercise and in 20 minutes we were ready to welcome our first patient! It is much faster than the existing structures: in the spring, the 30 resuscitation beds of the field hospital set up by the army had required dozens of soldiers and about fifteen trucks, for several days of assembly. .
The UMPEO (Unit Mobile Polyvalente Europe Occitanie) must be, for the very first time, deployed tomorrow at the Basque Coast Hospital Center in Bayonne, near the emergency rooms. Covid patients will be treated there
.