Create special stickers of Makar Sankranti like this on WhatsApp to send to friends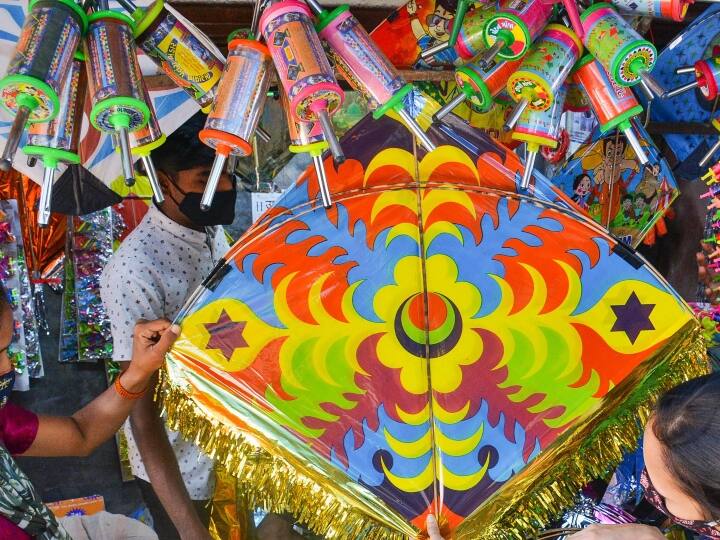 Makar Sankranti 2022 Wishes : Today is Makar Sankranti. This festival is celebrated all over the country. However, in different states, its name and the way of celebrating it changes slightly. Even on this special festival, people send messages full of good wishes to their friends and their family members. Because nowadays the era is of WhatsApp, the messages related to it also come and sent on this platform, but you do not get separate messages or stickers for Makar Sankranti on WhatsApp. In such a situation, people have no other option but to write a simple Happy Makar Sankranti, but today we are going to solve this problem for you.
Here we will tell you a trick by which you can send plain stickers, animated stickers or greetings related to Makar Sankranti on WhatsApp to your friends and relatives. Let's know that trick again. Apart from this, we are telling you some messages that you can send.
Make Makar Sankranti stickers like this
Although WhatsApp gives stickers for big festivals, Makar Sankranti stickers are not available on WhatsApp. Through these steps, you can bring its stickers on WhatsApp and send it to friends.
read this also : Makar Sankranti 2022: Why is the tradition of eating black sesame laddus prevalent on Makar Sankranti, know the reason
First of all open WhatsApp. Now click on the contact to whom you want to send the sticker.
Now click on the message box made to type Chat.
Here you will see a smiley icon on the right side. Click on it.
Now many stickers will appear in front of you. Click on the + symbol on the right side of this page. After this a page will open in front of you in which there will be stickers of different categories. Below this you will see Discover Sticker Apps written.
You have to click on this option. Now you will reach the Google Play Store. Here you will see WASticker written on the search box. You have to type Makar Sankranti by giving a space and do OK.
Now a list of many apps will come in front of you. Download one of these apps. During this, select the app with more downloads.
As soon as the app is downloaded (App Downlodad), you will be asked to connect it with WhatsApp.
As soon as you click on 'Yes', the sticker pack will automatically appear in the stickers section of your WhatsApp. After this you can use these stickers in your chats anytime.
Try this message also
Apart from this, if you want, you can also send some of these messages to your friends and family.
1. Increased sweetness in life, Love increased in relationships,
Happy Makar Sankranti festival to you.
Sweet speech, sweet tongue,
This is the message of Makar Sankranti.
2. Sesame mixed in sweet jaggery Sesame mixed in sweet jaggery,
Flying kites and blossoming hearts,
Happiness every moment and peace every day
May Makar Sankranti be like this for everyone.
3. A little fun, a little love kite flying,
Laddu's spring, the festival of Sankranti came,
A little fun, a little love,
Happy Makar Sankranti to you.
4. Bajra Roti, Lemon Pickle
sun rays, moonlight
and loved ones
May every life be happy, Happy Sankranti festival to you.
5. festival is not its own
festival is not its own
festival is what everyone celebrated
So let the heart fly with the mole kite in the jaggery
Happy Makar Sankranti 2022
6. Without Sawan there is no rain, without Sawan there is no rain,
There is no night without the sun setting,
You have become such a habit now
The festival doesn't start without wishing
Happy Makar sankranti 2022.
read this also : Makar Sankranti 2022: Do not eat food before bath on the day of Makar Sankranti, avoid doing these things
,