Criticism rains over vaccine shipments in Europe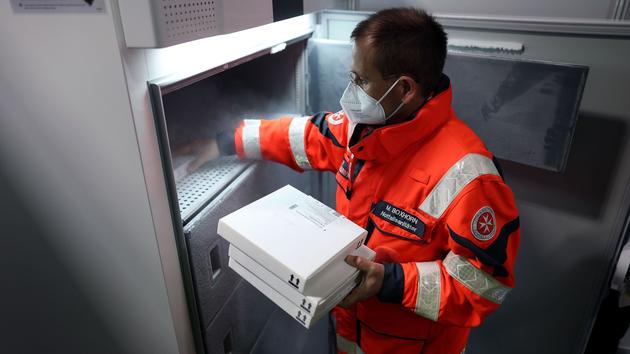 With only a few hundred thousand doses injected into Europeans, pressure is mounting on the Commission, which has pooled orders on behalf of the Twenty-Seven.
Brussels
Vaccination campaigns deemed too slow. Delays in deliveries of Pfizer / BioNTech doses in the first days of 2021, raising fears of the worst. And a clear statement. Only a few hundred thousand Europeans have been vaccinated so far while the doses administered number in the millions in the United States, the United Kingdom or Israel. Concern is mounting within public opinion and the political class is increasing the pressure. As often, it is towards Brussels that all eyes are turned.
The pressure comes first from Germany, where the scandal rages while the political class is particularly sensitive to a few weeks before the elections, with a second wave which is much more deadly than the first. The feeling across the Rhine is that the European Commission has been too slow and not very ambitious. It would have refused the offer of the German BioNTech for 500 million doses and would have been limited to 200 million firm and 100 options,
This article is for subscribers only. You have 81% left to discover.
Subscribe: 1 € the first month
Can be canceled at any time
Already subscribed? Log in
.