Dangerousness of Omicron: this reassuring news that comes to us from Great Britain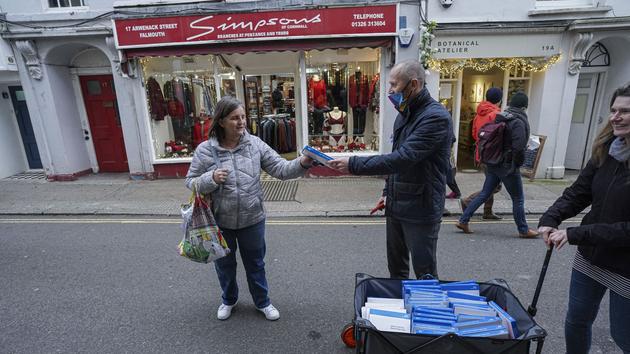 DECRYPTION – First positive signals are coming after the start of the Omicron wave in the UK.
The curve continues to climb in the United Kingdom under the effect of the Omicron variant. This Wednesday, 106,000 positive tests were recorded there, an absolute record since the start of the epidemic. Impressive figures, but which, according to the Minister of Health, Olivier Veran, should also soon be recorded in France. "We will very likely exceed 100,000 contaminations per day by the end of the month", he explained to the microphone of BFMTV. Here too, the virus is growing exponentially, and the UK is somewhat of an advanced laboratory of what is likely to happen in our country.
Read alsoCovid-19: are we better protected after an infection or after a complete vaccination schedule?
More than a week after the start of this explosion linked to the arrival of the Omicron variant, the impact is starting to be felt on admissions to British hospitals. Particularly in greater London, which is the epicenter of the Omicron outbreak in the country, with hospitalizations growing 30% in one week. But this increase …
.