Deconfinement: was Emmanuel Macron finally right on the calendar?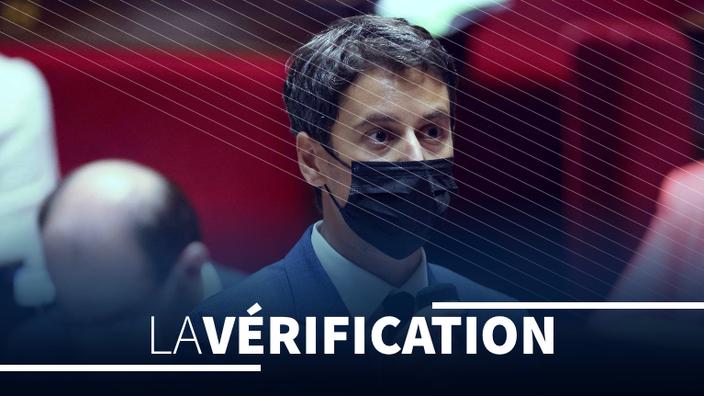 THE CHEKING PROCESS – While many scientists feared too rapid deconfinement, the government spokesman felt that the "green signals" of the epidemic proved the president right.
THE QUESTION. Deserved or excessive satisfaction? Earlier this week, Gabriel Attal defended at length the decision of the President of the Republic to have chosen to deconfin the country from the beginning of May. "When the President of the Republic spoke at the end of March, that he announced measures to restrict movement (…), we heard commentators, opposition politicians, scientists rushing into the media to say 'but it will never last four weeks, he will never keep his schedule'. He kept his calendar», Explained the spokesperson of the government.
Read also :Covid-19: should we really be afraid of the Indian variant?
"When he confirmed it a few weeks ago with the reopening of May 19, we heard the same commentators (…) to say 'it's irresponsible, we should have left the schools closed, we must not reopen The terraces'. What do we see today? That the signals are green, added Gabriel Attal. It shows that the President of the Republic was right in this calendar and it gives the wrong to all the prophets of doom, to all those who do not believe in the responsibility of the French (…) Obviously we must not lower the guard. There are variants, there are always risks, but that is why we have put in place a reopening schedule which is very gradual, which is very careful, which is done in stages.". What is it really ? Emmanuel Macron was he right against the pessimists?
CHECKS. And let's just start with
This article is for subscribers only. You have 79% left to discover.
Subscribe: 1 € the first month
Cancellable at any time
Already subscribed? Log in
.