Dental splints without medical supervision: beware danger!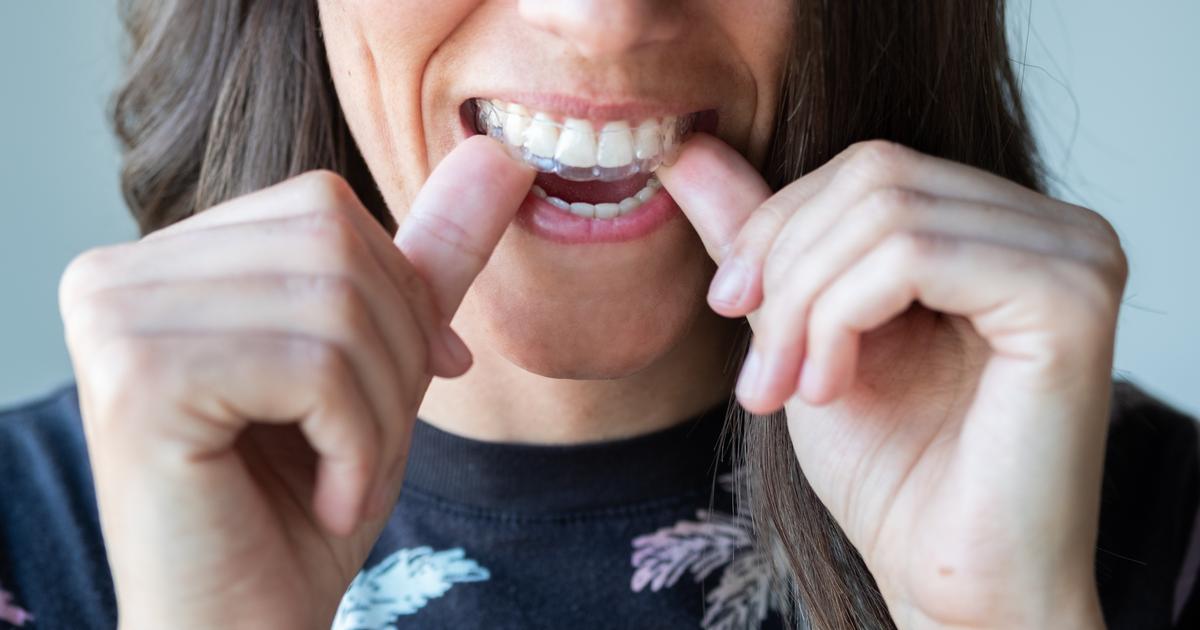 OUR HEALTH ADVICE – These orthodontic devices are sold on the Internet at low cost but without professional supervision. Problem: they may do more harm than good…
They promise aperfect smilein four to nine months. On the Internet, sellers of inexpensive transparent dental gutters are multiplying, to the chagrin of orthodontists, who for several years have been warning against what they describe as "pseudo-dental alignment treatments". "In the best of cases, they are ineffective and, in the worst, they are dangerous for the patients because these treatments are carried out without any medical supervision.", castigates Dr. Gérard Motto, orthodontist in Évreux and president of the French Union of Specialists in Orthodontics (SFSO).
Clear aligners are popular with adults of all ages who want to improve their smile. And due, this medical device is much more discreet than the rings and this treatment, when it is carried out well, is effective. The secret is to wear these aligners (tightly fitted over the teeth) constantly for six months to two years, depending on the condition of the teeth. They don't have to…
.