Detox Tips: How to reduce weight by lockdown to look fit and beautiful on Diwali, know here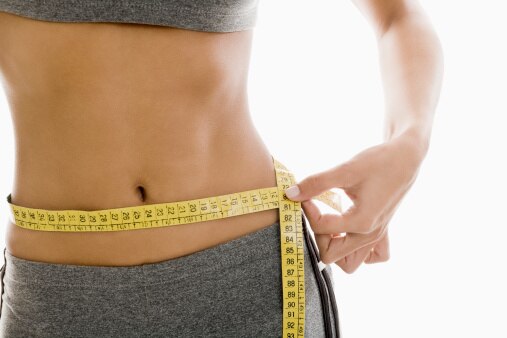 The festive season has started and it is time to have fun with the family and enjoy delicious sweets and food. But the fun of the festival and the lack of sleep in the hangover and ignoring exercise can harm your maintenance figure. Anyway, in the lockdown of eight months, some kilos have increased in the body of many people.
If the festival of Diwali is to look beautiful by wearing nice clothes, then no one would want the extra fat of his body to spoil the fun of his festival. We care for your wish, so we will tell you about some detox plan which will burn your body's extra fat to a great extent. Believe that within 20 days, you will definitely look at yourself after seeing your figure.
Morning brew
Start your day with lemon juice in a glass of warm water. This hot drink will help in removing toxins from the body and will promote your metabolism. You can also add a spoon of honey to this drink to make it better.
Keep attention on the amount of food
If you cannot keep an eye on how much you are eating, then start eating in small plates. By using small plates, you will be able to eat the measured amount, so that you can avoid consuming extra calories. Enjoy all the dishes, but remember to ignore junk foods and sweet food.
Must include salad
Be sure to include salad in all your meals, especially when you are eating oily food. Eating salad will keep your stomach full. Also remember that if the salad contains a lot of fiber, it helps to reduce the extra kilos of the body.
Have a protein diet
We all know that protein is the most important nutrient for our body. To lose weight before Diwali, include some eggs, green leafy vegetables and fish in your daily diet.
Drink plenty of water
It is very important to stay hydrated during the festive season. Water helps in removing toxins from the body and prevents from eating in excess. Try to drink at least 10-12 glasses of water every day.
eat fruit
Fruits are a great source of all types of nutrients. People who have sweet craving should consume fruits.
Avoid alcohol consumption
Avoid drinking alcohol before the festival begins. Alcohol releases toxins in the body, which is not good for you. Fat is also accumulated on the stomach with too much alcohol and drink.
do the exercise
Do exercise for one hour a day. Exercise also keeps the body fit and excess body fat is also reduced.
read this also
Health & Fitness Tips: 3 health problems can haunt you during festival season, know how to get rid of
Health Tips: Which salt is better for weight loss? White salt or pink salt, know here
.