Diet Plan: Kangana Ranaut keeps herself fit like this, shared her diet chart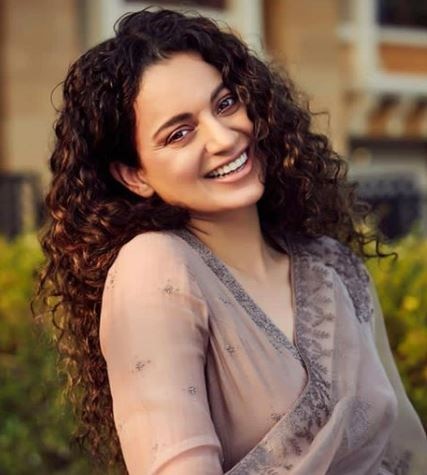 Bollywood actress Kangana Ranaut remains in the spotlight nowadays. Sometimes because of his blatant statements, sometimes about his film. Now recently, Kangana has kept the secret of her beautiful figure in the forefront. Kangana has revealed her fitness secrets and shared her diet chart with the fans. Kangana has shared a photo on social media, telling what she eats throughout the day and what benefits she gets from it. Know what is the diet chart of Kangana Ranaut.
Start of the day- Kangana starts her day with a glass of water. After this, she drinks a cup of hard tea. Kangana loves tea which she cannot leave. Kangana said that they get more bile because of this they eat soaked almonds and raisins together to balance the acidic properties of the tea.
coconut water- Kangana loves coconut water. If she is on a shoot, she also takes snacks with coconut water. But if you are at home, then only drink coconut water. Apart from this, Kangana Fresh Lemonade or Butter Milk is also available in the option.
Fruits like Kangana eats fruits after yoga and meditation. Which includes seasonal fruits such as watermelon, melon. Kangana says that it is a little difficult to digest food while staying at home in lockdown, in such a situation, she avoids the cookie meal. However, if you do physical work, then you should not take such a light diet.
Vegetable juice- Kangana also drinks vegetable juice. She drinks Loki juice by adding salt, lemon and mint. She definitely drinks it during the Corona period.
Lunch- Kangna mostly eats vegetables, lentils and rice for lunch. Kangana also likes pakoda kadhi with rice. Apart from this, he also likes Marathi food pomfret fish curry or pan fried. Kangana eats curd along with eating in summer.
Filter Coffee – Kangana also takes filter coffee along with cashew nuts. Kangana loves tea, coffee, she used to drink 3-4 cups of coffee before, but now she only drinks one cup of coffee.
Dinner- Kangana likes curd rice for dinner. Apart from this, they also eat Khichdi and salad. Kangana keeps the dinner light.
Milk- Kangna definitely drinks turmeric milk at night. Especially during this time of Corona, Kangana definitely drinks this kind of milk to increase her immunity.
Also Read: Follow Priyanka Chopra's Diet Plan for Stunning Figure
Check out below Health Tools-
Calculate Your Body Mass Index (BMI)
Calculate The Age Through Age Calculator
.