Discover the 536 beaches and marinas with the Blue Flag label in 2022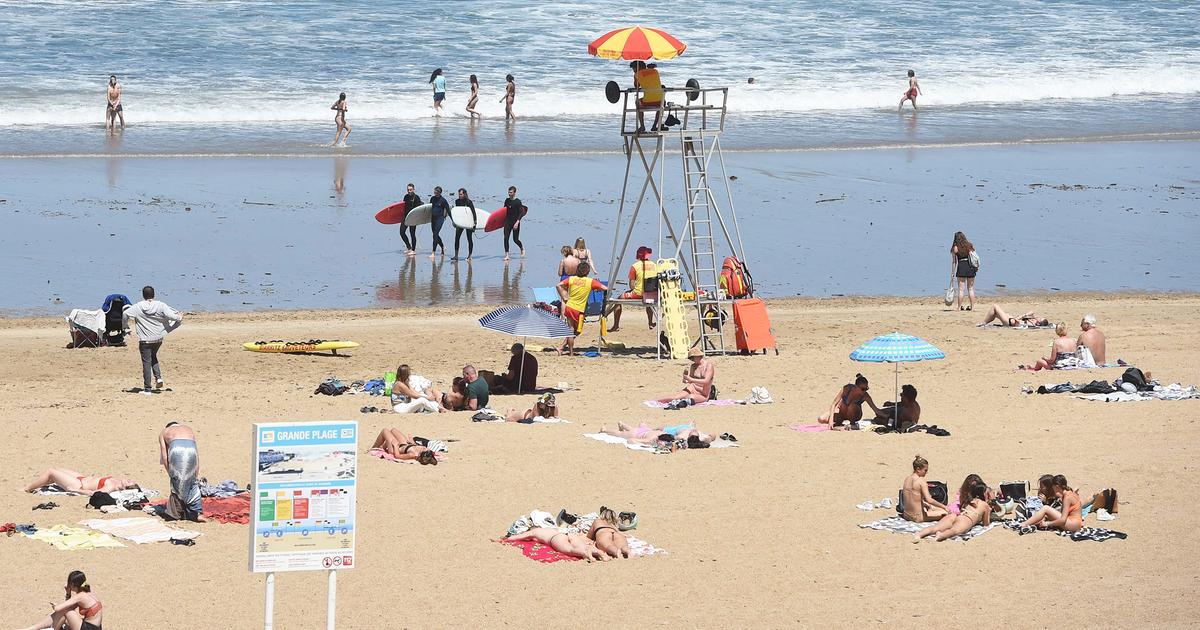 INFOGRAPHICS – Beyond water quality, this international label sanctions sustainable tourism. Find out if your favorite beach is one of the winners.
More than 500 sites, 536 exactly, have just been labeled Blue Flag, a guarantee of environmental quality. That is 419 beaches in 197 towns and 117 marinas. In total, in 2022, the flag will fly over more than a hundred places in Occitanie and Provence-Alpes-Côte d'Azur, over 60 sites in New Aquitaine, over more than fifty in Pays de la Loire. and over 40 in Brittany. This label, created in France in 1985, which has since spread to Europe and the whole world, does not only concern coastal towns, but also those inland, located on the shores of lakes or rivers.
In an environment where marine and lake ecosystems are increasingly weakened by the discharge of polluting cocktails, mixtures of industrial, urban and agricultural toxic substances and, moreover, disrupted by episodes of heat waves, floods, rising waters, proliferation of algae or bacteria leading to a loss of biodiversity, obtaining the label is the subject of ever more sustained support from local players. 36 sites joined the list this year.
To be distinguished, the winners are required to respect around thirty criteria for the ports and around forty for the beaches. The quality of bathing water is one of the most important points, it must be classified as "excellentby the Regional Health Agency (ARS). The beaches must obviously be clean and maintained, with limited deposits of green algae. In the event of pollution, an emergency plan must be able to be triggered. Wastewater treatment plants are the subject of particular attention, as well as the collection and recycling of waste and the fight against illegal dumping. Finally, municipalities are assessed on their environmental education and awareness actions aimed at residents and users.
Alongside these examples of mandatory criteria, there are other "guiding criteriawhose objective is to strengthen the steps towards sustainable development. Regularly revised, the label plans to guide them for the years to come towards the fight against climate change and responsible production and consumption.
Find the complete list of beaches and marinas in the document below:
.