Dive into mysterious underwater rings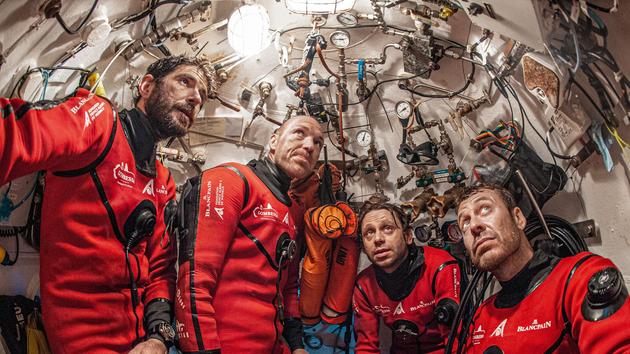 STORY – The Gombessa 6 expedition will attempt to understand the origin of surprising circular structures, 120 meters deep off Cap Corse.
The stay will be shorter than that of Thomas Pesquet, but the living conditions of the divers of the Gombessa 6 expedition will be even more complicated than those of the French in the International Space Station. French explorer Laurent Ballesta and his three diving friends, Antonin Guilbert, Thibault Rauby and Roberto Rinaldi, set off again this Thursday to storm the depths. Between their long exploration dives at a depth of 120 meters, the four members of the team will remain locked in a pressurized capsule of 5 square meters and this for 20 days; enough to make the ISS look like a 5-star palace.
Read also :The seabed, new theaters of war
What convinced the team to endure such extreme conditions was the desire to unravel the mysteries of the strange, perfectly circular structures discovered in 2011 by Ifremer researchers in the Cap Corse Marine Nature Park and de l'Agriate, about 25 km from the coast. "These rings of around thirty meters in diameter are said to be coralligenous,
This article is for subscribers only. You have 79% left to discover.
Pushing back the limits of science is also freedom.
Continue reading your article for € 1 the first month
Already subscribed? Log in
.