Diwali 2020: rare coincidence of three big planets forming after 499 years, know date and auspicious time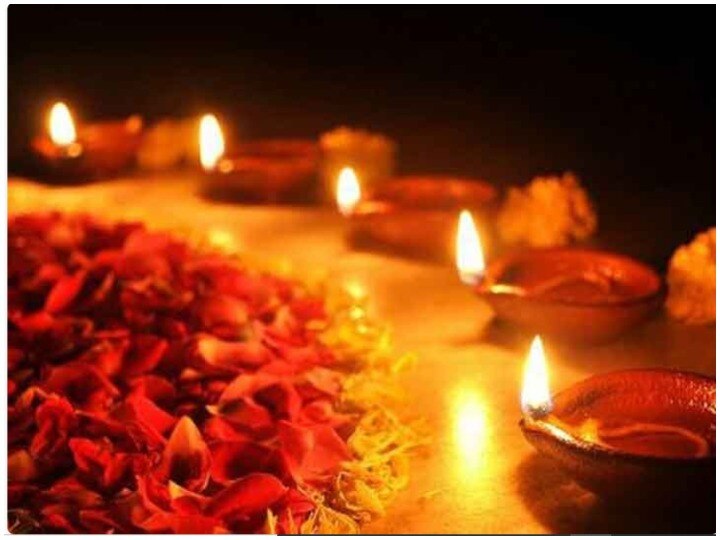 Diwali 2020: This year Diwali will be celebrated on Saturday, 14 November. Diwali starts on the day of Dhanteras and ends on Bhaiyuduj. In the Mahaparva, first comes Dhanteras, Diwali, Narak Chaturthi, Govardhan Puja and Bhaiya Dooj.
A rare coincidence of three big planets being formed on Diwali
Experts say that a rare combination of three big planets is being formed after 499 years on Diwali. Before 2020, Yoga of Guru, Venus and Saturn were formed in 1521. Guru and Saturn are considered to strengthen the economic condition. Lakshmi-Ganesh worship has special significance on Diwali. Lakshmi Puja's Muhurat Muhurat starts at 11.59 pm and will end at 12.32 pm. This time along with Diwali, Narak Chaturdashi will also be celebrated on 14 November. Taking a bath in the morning on this day and deep donation in the evening is of great importance. Chaturdashi is also known as Chhoti Deepawali. On Narak Chaturdashi, devotees will be able to bathe from 5.23 am to 6.30 am. On November 15, the time of Amavasya will remain till 10.16 am. It is believed that Goddess Lakshmi comes to Earth on the night of Amavasya.
The festival of Diwali will be celebrated on 14 November
The festival of Dhanteras is celebrated a day before Diwali. In Hinduism, buying new items on Dhanteras is considered auspicious. For you, the auspicious time of shopping will start from 6 o'clock at 1 minute and end at 8.33 o'clock. The belief behind celebrating Govardhan Puja after Diwali is that Lord Krishna killed Indradev's horse. Govardhan Puja is celebrated on the fourth day of Diwali. The auspicious time of Govardhan Puja will be from 3 o'clock in the evening from 50 to 6 in the evening. On the last day of Mahaparava, the festival of Bhai Dooj will be celebrated on 16 November. Brothers and sisters wish for a long life by putting a vaccine on the brother's forehead. This time the auspicious time of Bhai Dooj is falling from 1.31 pm to 3.40 pm.
read this also-
Kartika Month 2020: Avoid eating these things in Kartik month, eating this one thing is beneficial
Vitamin D deficiency detected in 80% of Kovid-19 patients, researchers claim
.