Diwali 2021: The blessings of Lakshmi ji can rain on these zodiac signs on Diwali, a wonderful coincidence is being made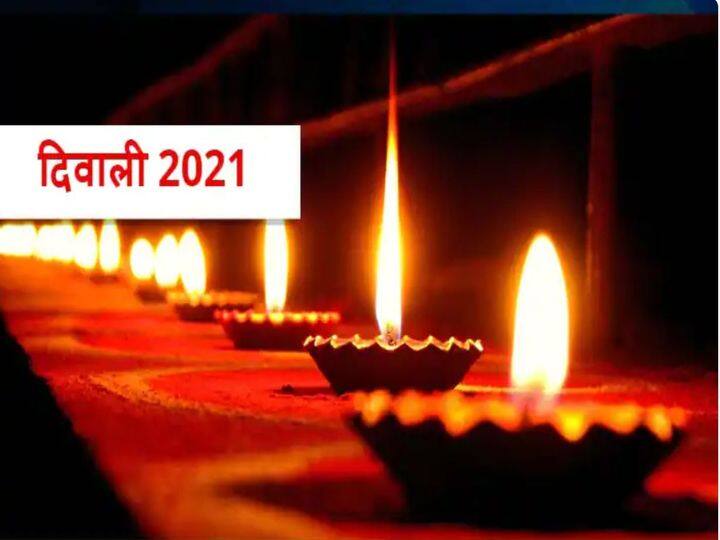 The festival of Diwali is a symbol of happiness and prosperity. To please Lakshmi ji, the festival of Diwali is considered the most appropriate and best. In Hinduism, Lakshmi ji is considered the goddess of wealth. Along with this, Lakshmi ji has also been described as the goddess of glory and happiness and prosperity. It is believed that Lakshmi ji is pleased by worshiping in auspicious time on Diwali and removes the lack of money in life.
When is Diwali?
When is the festival of Diwali in the year 2021? According to the Panchang, November 4, 2021, will be celebrated on Thursday, the new moon day of Krishna Paksha of Kartik month. Lakshmi Puja has special significance on Diwali. On this day, by worshiping Lakshmi ji in an auspicious time, one gets special blessings of Lakshmi ji.
Lakshmi Puja 2021- Shubh Muhurta
Diwali: November 4, 2021, Thursday
Amavasya date starts: November 04, 2021 from 06:03 am.
Amavasya date ends: November 05, 2021 till 02:44 am.
Diwali Lakshmi Puja Muhurta: 06:09 PM to 08:20 PM
Duration: 1 hour 55 minutes
Pradosh Kaal: 17:34:09 to 20:10:27
Taurus Period: 18:10:29 to 20:06:20
Nishita Kaal Muhurta on Diwali
Nishita Time: 23:39 to 00:31, Nov 05
Leo Ascendant: 00:39 to 02:56, Nov 05
Planetary Positions on Diwali
Special position of planets will be seen on Diwali. On November 4, 2021, there will be an important position of the planets in Libra and Capricorn. On this day there will be a combination of 4 planets in Libra and 2 planets in Capricorn. Know the position of other planets-
Taurus – Rahu
Libra – Sun, Mars, Mercury and Moon
Scorpio – Ketu
Sagittarius – Venus
Capricorn – Saturn, Jupiter
Lakshmi ji's special grace will be on these zodiac signs
On Diwali, the special grace of Lakshmi ji is seen on Taurus, Cancer, Libra and Sagittarius. On this day Lakshmi ji should be worshiped with rituals. By following the rules of hygiene. The work of charity etc. should also be done. On this day of Gemini, Virgo, Capricorn and Aquarius, chant the mantra between Lakshmi ji. On this day the people of Aries, Leo, Pisces and Scorpio should worship Ganesh ji and the entire Shiva family along with Lakshmi ji. This will remove the problems.
Read also:
Shani Dev: Shani Dev is changing his move on October 11, the path will be from retrograde, these zodiac signs will have the biggest impact
Chandra Grahan 2021: Lunar eclipse is going to happen in the month of November, know date, time and Sutak period
Guru: After 120 days, Jupiter is going to be the Guru of the gods, know the auspicious and inauspicious results
.