Dizziness can come due to cervical pain, know which exercise and yoga will be beneficial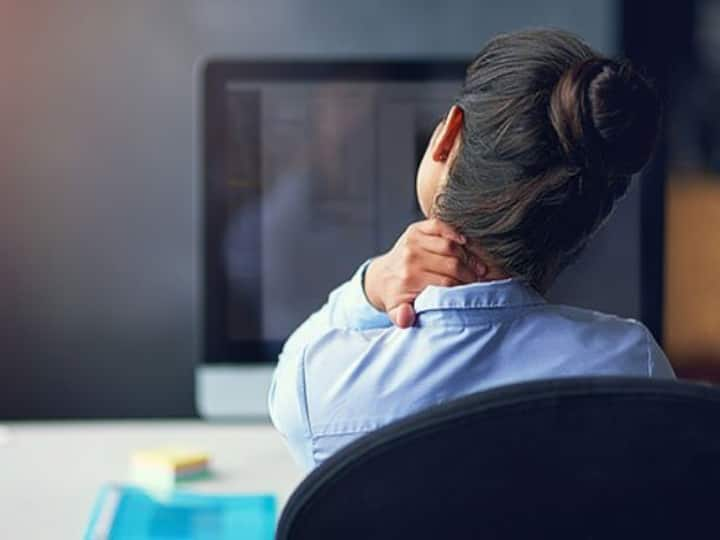 Nowadays people work on laptops and computers for hours. Games, movies and online shopping on the phone have increased the screen time significantly. In such a situation, many people are suffering from neck and shoulder pain. This is called cervical pain problem. This problem has increased even more during the Corona epidemic. In cervical pain, there is a problem of pain in the entire shoulder, back and neck. Apart from this, people are also at increased risk of many other problems. Let us tell you that there is pain due to cervical spondylosis or osteoarthritis. The neck or shoulders are most affected by this. If you do not treat it on time, then later this disease can become more serious. However, by doing posture and some exercise, one can get relief from cervical pain. You can do these exercises.
1- Balasan- Exercise in cervical pain provides great relief. Do Balasan everyday. To do this, sit in the posture of Vajrasana. Now move both the hands upwards in the line of the head. Keep in mind that you don't have to shake hands. Now while exhaling, move the palms forward towards the ground. Just keep the head on the ground too. You can do this 5-6 times according to you.
2- Bhujangasana- Those working on laptop must do cobra pose daily. This calms the mind and relaxes the whole body. To do this, lie down on your stomach. Now bring both the hands near the chest. While doing this, keep the elbows towards the ribs. Now lift your chest up and take a deep breath. Now move the head backwards while rotating the shoulders. Finally, while exhaling, take the chest down.
3- Marjari posture- It is also called Kate pose. By doing this, there is a lot of relief in cervical pain. To do this, come on your hands and feet. Now while exhaling, move the head towards the chest and keep the waist upwards. This will bring a stretch in the back and body. By doing this, blood circulation is good.
4- Tadasana- It is easy to do Tadasana. For this, first of all stand up straight. Now keep the heels in line with each other. Now keep both the hands in the side line and join the palms together. Now take a deep breath while pulling the hands up and stand on both the toes and pull the hands upwards. Stay like this for a while and then slowly exhale and come back to the normal position.
read this also:
These 5 exercises make the waist, legs and stomach thinner, will burn fat faster
Check out below Health Tools-
Calculate Your Body Mass Index ( BMI )
Calculate The Age Through Age Calculator
,