Do not want to make ginger garlic paste everyday, so make and store it like this, it will not spoil for weeks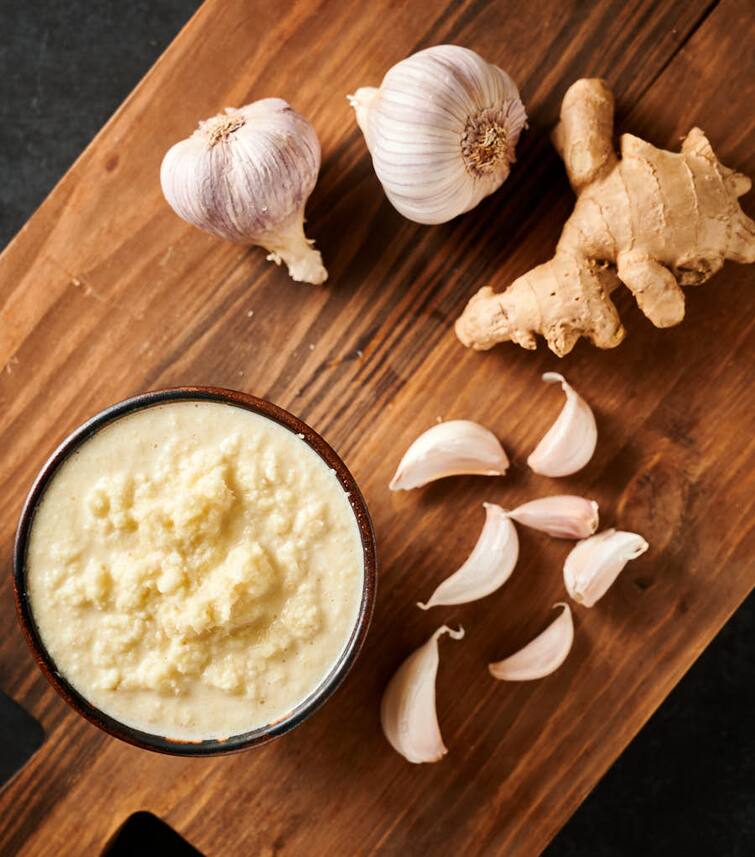 Ginger Garlic Paste: With the onset of winter, the use of ginger garlic increases in food. Many people make ginger garlic paste daily to put in the vegetable. Which takes a lot of time. For office going women who have to do all the work in a hurry, it is a big hassle for them to get up in the morning to peel garlic and make ginger garlic paste. In such a situation, many times we are not able to use ginger garlic in food, due to which the taste of food also seems a bit dull. Today we are telling you such a trick by which you can get rid of the hassle of making ginger garlic paste everyday. You can store garlic-ginger paste for 6 months with this trick.
Garlic-ginger paste will remain fresh for 6 months
1- First peel the ginger and cut it into thick pieces.
2- Now peel the garlic and take out the buds.
3- If you want, you can take equal quantity of ginger and garlic or you can keep garlic a little more.
4- Now grind it finely in a mixer.
5- Now put this paste in the ice tray with the help of a spoon.
6- Wrap the ice tray with a plastic wrapper and keep it in the refrigerator for 12 hours.
7- When the ginger garlic paste is frozen, take out the ice cube and pack it in a big plastic bag and put a zip.
8- Now whenever you want to use ginger-garlic paste, take out one or two cubes according to your need.
9- In this way you can store ginger-garlic paste for 4 to 6 months.
10- If you have to run it for more than 6 months, then keep ginger and garlic paste in an air tight container and put 3 to 4 spoons of vinegar on top.
11- This will slightly change the color of ginger and garlic paste, but you can keep it fresh for a long time.
12- Now whenever you use it, keep using the paste from under the vinegar. Lastly, use the upper part with vinegar.
Also read: Winter Recipes: Want to keep yourself healthy in cold weather, like this make Garlic Vegetable Soup at home
,