Do you have to be "crazy" to be an artist?
INQUIRY – "There is no genius without a touch of madness!" Wrote Aristotle. Can creativity not flourish without mental disorders?
Through Laure Dasinieres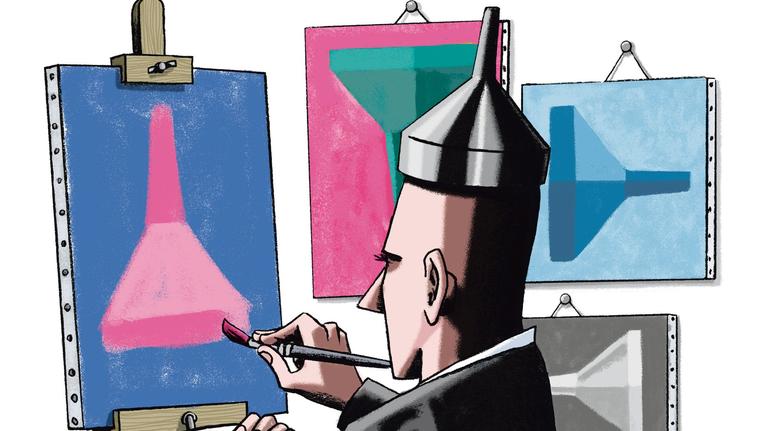 From Van Gogh to Britney Spears via Virginia Woolf or Kanye West, the mental health of artists questions and fascinates. The figure of the cursed, depressive, eccentric and marginal artist remains a dominant stereotype. However, is madness constitutive of the creative process?
The answer is not so simple, and the authors are now proposing explanatory models which extract us from the usual patterns to anchor the psychological disorders of artists in their socio-historical context. "There are of course cases where mental illness influences the artist's work", says Sebastian Dieguez, researcher in neuroscience at the Laboratory of Cognitive and Neurological Sciences at the University of Friborg and author of Pain by artists: what the works hide (Belin).
Illness changes the outlook on society. It isolates, modifies the perception of time, slows down the course of life, decenters the subject of his current life.

Sebastian dieguez
He thus evokes visual hallucinations in painters, auditory in musicians, but also everything that the disease transforms and blurs in the apprehension of the world: "Illness changes the point of view
.