Does hair keratin and hair smoothing damage hair? Learn Reality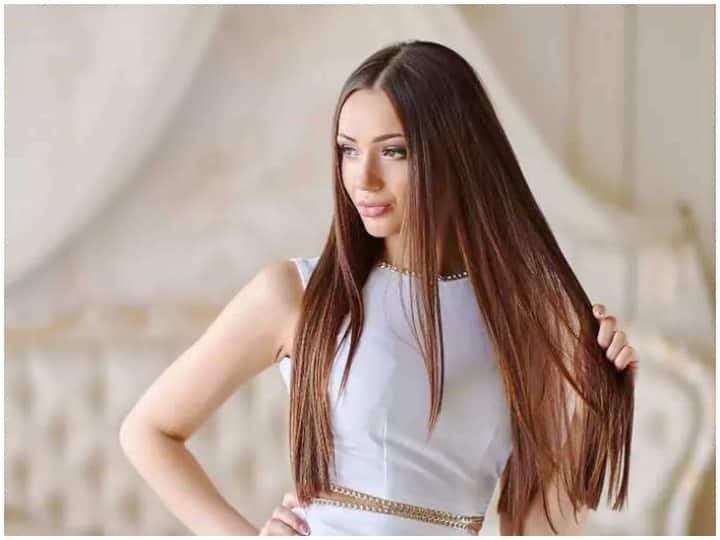 Nowadays girls like to keep their hair fashion in different ways, most of the girls like to keep their hair straight and straight. Most of the hair treatments are used to keep this type of hair, in which the hair is made straight and silky with hair keratin and hair smoothing, which makes the hair look beautiful for a few days. This treatment works only for some time, after that the hair becomes like before. In such a situation, to keep the hair shiny and straight, girls keep getting keratin and smoothing done again and again, due to which the hair starts getting damaged due to the chemical effect in it. Have you ever wondered what is the effect of this treatment on the hair? Today we tell that what is the effect on hair due to repeated hair keratin and hair smoothing. Let's know.
hair smoothing-Girls like straight and silky hair nowadays, not everyone has straight hair, so they resort to hair keratin and hair smoothing, in this treatment the hair is straightened by chemical. In this treatment, frizzy and damaged hair is straightened and silky. After taking hair smoothing treatment, the hair remains straight for one to one and a half years.
How many times in a year can hair smoothing be done-Chemicals are used in this treatment, in such a situation the hair becomes straight and silky, but the effect of the chemical is on the hair, it is considered better to take hair smoothing treatment only once a year for proper hair care. Repeating hair smoothing treatments damages the hair cuticles, which affects hair growth.
Hair damage caused by hair smoothing-During this treatment, the hair is straightened on high heat, due to which the hair becomes thin and damaged, if you repeatedly take hair smoothing treatments then your hair can become dull and rough. While doing this treatment, the hair is covered with a layer of amino acids, which provides protection to the hair.
hair keratin treatmentIn this treatment, fake protein is given to the hair, which nourishes the hair, in this treatment the hair becomes light wavy. This treatment is effective only for 3-4 months, it is considered good for dull and frizzy hair.
How many times a year to get hair keratin-
The effect of hair keratin treatment lasts for 3 to 4 months in the hair, so you can get this treatment done twice a year. Even though hair is nourished in keratin, repeated keratin treatments can leave hair rough and lifeless.
read this also-
How to remove sunburn caused by sun in summer, follow these home remedies
Consuming ghee and lemon together is beneficial for health, get rid of these problems
Disclaimer: Method described in this article, Methods and claims are not confirmed by ABP News. Take these only as suggestions. Before following any such treatment/medication/diet, consult a doctor.
Check out below Health Tools-
Calculate Your Body Mass Index ( BMI )
Calculate The Age Through Age Calculator
,