Dry basil leaves and use them throughout the year, use these things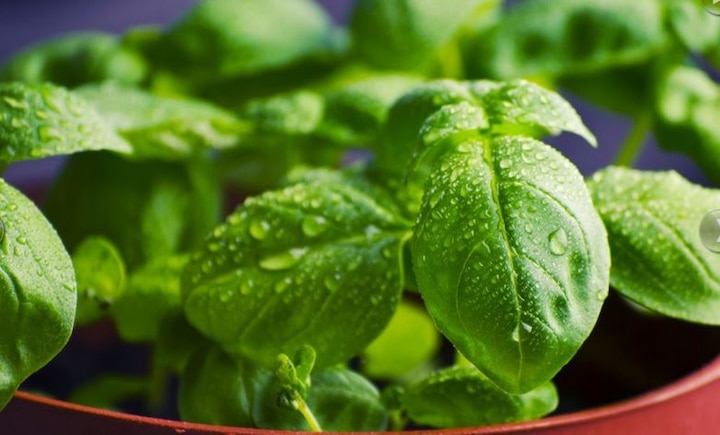 Dry Basil Leaves: You will find Tulsi plant in most of everyone's homes. Apart from worshiping Tulsi, its leaves and seeds are used in many Ayurvedic medicines and home remedies. Cold and cough disappears by drinking Tulsi tea. If you feel sore throat or any infection then you can drink Tulsi tea. Apart from this, eating basil leaves strengthens immunity. Today we are telling you a very simple way to keep basil leaves dry. By keeping the leaves dry in this way, the fragrance and taste will remain in them for a year. You can also use these dried basil leaves by adding them to water and tea in food items. Know the way.
how to dry basil leaves
1- First of all, when you have to harvest basil, then cut the leaves with a little stem.
2- Now wash these chopped basil twigs thoroughly.
3- Now if you want, you can just separate the leaves and dry them. Or you can dry the whole cut twig.
4- If you are drying only the leaves, then remove the bad leaves and take out the good leaves.
5- Now put the leaves on a paper towel and remove excess water from it.
6- Now keep them in a ventilated place for about 5-6 days.
7- When the leaves are dry, mash them and fill them in a box.
8- If you want, you can also mix them in tea leaves and keep them.
9- Apart from this, you can also use dried twigs while making tea.
10- In this way you can use these leaves in any form throughout the year.
Also read: Cook food in an iron pan, the body will get iron and will be healthy for a long time[embed]https://www.youtube.com/watch?v=odmHZVWb7ws[/embed]p>
.