During Chhath Puja, the entry of others in the room of the fast is prohibited, know the rules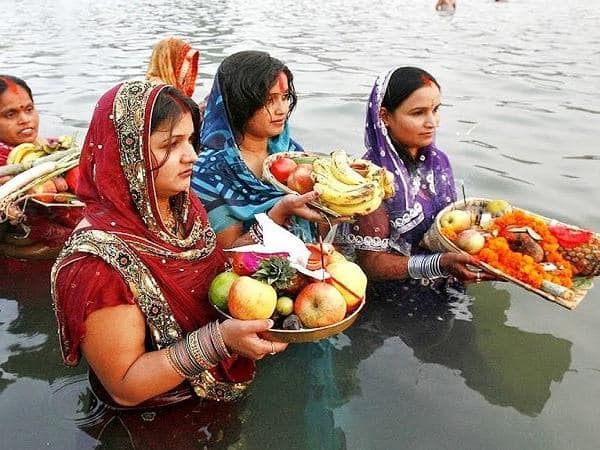 Chhath Puja 2021: This main festival of Chhath Maiya and Sun God lasts for about four days. The house is thoroughly cleaned before the puja. Before the beginning of the worship, special preparations have to be made in the house where Chhath Puja is to be held. Not everyone gets entry in this room. Know some rules and restrictions.
1. Never use steel or glass utensils during Chhath Puja. During this, only satvik food should be prepared in the house. One should never touch salt with hands while making prasad.
2. Only the fasting person can go to the room of Chhath Puja, yet other members of the family who do not observe the fast should also take special care of cleanliness and purity in the house.
3. Use a copper vessel to offer Arghya to the Sun God.
4. Prasad of the sixth Maya should be made with purity. Always make it on such a stove, which is freshly coated. If it remains on the gas, wash the stove thoroughly. Never make prasad on an already made stove.
5. In the place where Prasad is being prepared, even ordinary food should not be prepared. Also, eating at that place is also prohibited.
6. Do not make non-vegetarian food in the house during the fast, neither should anyone bring it from outside and eat it. Consumption of alcohol etc. is also prohibited in the house during the fast.
7. Never take food before offering Arghya to the Sun. The fasting people should take food only after giving water to the sun on the first and second day.
8. Onion-garlic should not be used at home for four days. Eat sattvik food throughout the day.
9. After fulfillment of the wish sought from the sixth mother, special worship must be done, otherwise you will have to be a victim of anger.
10. Those who keep Chhath fast should sleep on the ground, keep it easy only in the worship room.
11. Keep speech restrained during worship. Do not let false utensils, dirty clothes pile up in the house.
Also read:
Chhath Puja 2021 Date: When is Chhath Puja? Know the auspicious time of eating bath, kharna and sun worship
Diwali Safai: If you get these 5 things in the cleaning of Diwali, then understand that Maa Lakshmi will shower her blessings
.