Eat 5 grams of salt a day to stay healthy, WHO's new guideline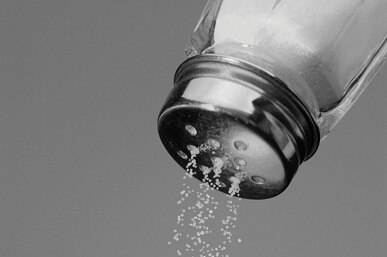 Health Tips: If there is no salt in the food then the taste gets spoiled. But if there is too much salt in the food, it also spoils the taste of the food. Salt is also good for our health but eating the right amount is very important. If you eat more salt then it can be harmful for your health. Now the World Health Organization i.e. WHO has released new guidelines regarding salt in food. In which it is said that in order to be healthy, a person should eat only 5 grams of salt a day. Although most people use twice as much salt in their food. Let us know how important salt is for health. & Nbsp;
Balance of sodium and potassium required
WHO has prepared a global sodium benchmark for sodium level in food for sodium levels all over the world, in which more than 60 food categories have been included to save the lives of people. New standards have been made regarding sodium in these foods. It is estimated that by 2025 the consumption of salt in the world will be reduced by 30 percent. & Nbsp;
In fact, it is necessary to have a balanced amount of potassium and sodium in our body. If there is more sodium in the body with less potassium, then it can harm health. Using more salt in food increases the risk of blood pressure, heart problems and stroke. Eating too much salt also weakens bones. & Nbsp;
These products increase the amount of salt in the body rapidly
It is very important to eat salt to keep the body fit. Salt is necessary to make healthy plasma and keep the nerve healthy. But by eating many things, the amount of salt in our body starts increasing rapidly. Processed food such as packaged food, dairy and meat products, processed food, spices and salt are also high in salt. & Nbsp;
Advantages and disadvantages of salt
We all know that salt is necessary for our body. This keeps our body active. Our body stays hydrated with salt. & nbsp; In addition, salt is also helpful in correcting the thyroid. People who have low blood pressure get relief by eating salt. Salt also improves the symptoms of cystic fibrosis.
Now let's talk about the harm caused by eating too much salt. Excess salt increases the risk of heart diseases. Excessive intake of salt increases the chances of stroke, high BP and kidney disease. & Nbsp;
Also Read: Hot things in Corona can cause stomach problems, thus remove stomach heat
.