Eat a handful of makhana everyday, will not have to moan with knee pain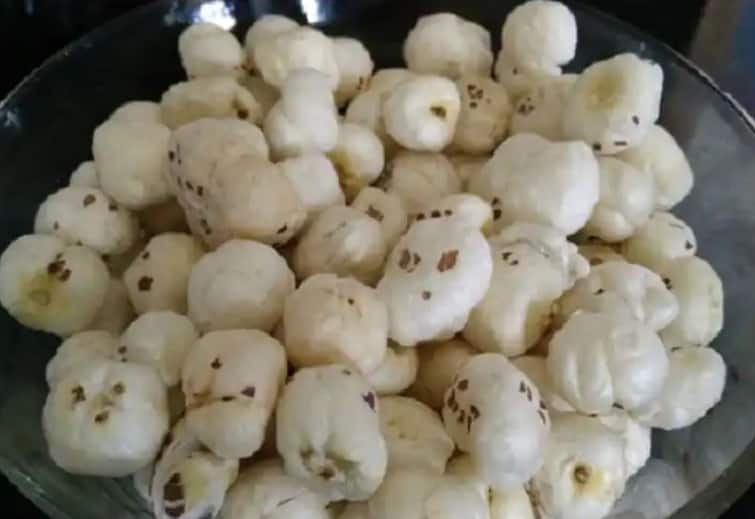 Makhana Magic BenefitsOur bones are made up of protein and calcium, while the knee is the largest joint in the body, which we use the most throughout the day. Yes.. Our knees have to bear a lot of pressure throughout the day. Although people of all age groups are troubled by this problem, but often after 30, women's bones start falling and muscle weakness starts. On the other hand, if the knee pain increases, then there is no other option than knee replacement surgery. But do you know that by including just a handful of makhana in your daily diet, you can get relief from knee pain? Makhana is not only a superfood, but it is also beneficial for bone health. Let us know how-
Benefits of eating makhana-
Makhana (Fox Nut) is a good source of magnesium, potassium, manganese, phosphorous and protein. Due to low calories in Makhana, Makhana also helps in weight loss. At the same time, the high calcium content present in it makes bones strong. It also helps in controlling blood pressure. Apart from this, makhana is also helpful in improving the digestive health of the body.
knees-Makhana strengthens muscles
With increasing age, there is pain in the feet and knees. Along with this, weakness is also felt, because the bone density of the body gradually starts decreasing. This happens especially in women. On the other hand, if you want to get rid of it, then you must eat a bowl of makhana every day. Let us tell you that one bowl of makhana gives 4 grams of protein. This is equivalent to 7% of the daily recommended intake. Since Makhana comes from a plant, they are also vegetarian.
read this also-
Weight Loss Tips: Eat Makhana daily to reduce belly fat, you will lose weight fast
Check out below Health Tools-
Calculate Your Body Mass Index ( BMI )
Calculate The Age Through Age Calculator
.