Eat plenty of black berries in summer, it has a wealth of medicinal properties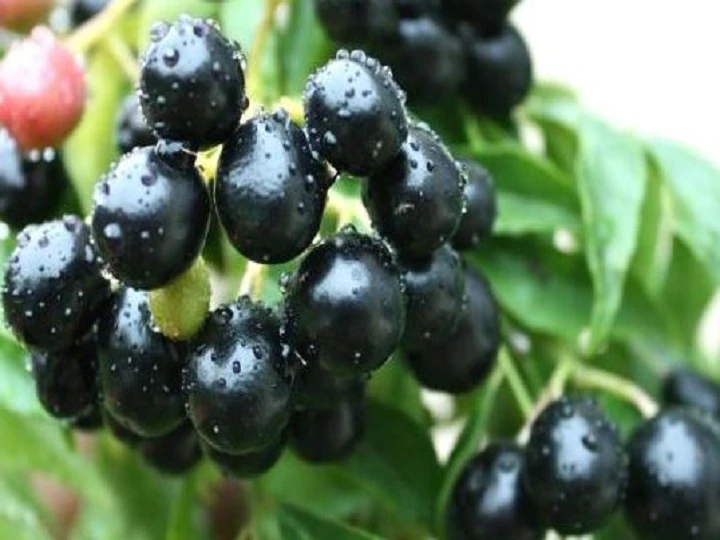 There are many fruits in such that whose medicinal properties are very high. One of them is Jamun, which is black and very small in size. Eating berries also tastes good and has many benefits. In summer, you will see black berry being sold everywhere. Jamun is used in Ayurvedic treatment for many diseases. Eating berries is very beneficial in the disease of diabetes. Jamun is very beneficial for digestion, teeth, eyes, stomach and kidneys. Jamun contains elements like protein, fiber, carbohydrate, iron, calcium. Jamun is also very beneficial for children. Know how beneficial a small jamun is.
1- Beneficial for skin and eyes- There are many benefits to the skin by eating Jamun and applying Jamun leaves and bark. The bark of Jamun purifies the blood and removes the diseases related to the skin. Pimples are not caused by applying Jamun juice on the skin. Apart from this, Jamun juice also protects the eyes from many types of disorders.
2- Relief in toothache- Jamun is also beneficial for teeth. Making ashes of Jamun leaves and rubbing it on the teeth and gums strengthens the teeth and gums. Pyorrhea is also cured by gargling with jamun juice.
3- Benefits of Jamun in Jaundice- Jamun is also very beneficial in jaundice. Drinking 10-15 ml juice of jamun mixed with 2 spoons of honey reduces the effect of jaundice. It also removes the lack of blood.
4- Beneficial for diabetic patients- Jamun is also very beneficial in diabetes. The patients of Shagur have to grind 100 grams of Jamun root by mixing 250 ml water in it. Now add 20 grams of sugar candy to it and drink it before eating in the morning and evening. It will be beneficial in diabetes.
5- The use of berries in the treatment of stones- Jamun can be used even if there is a stone in the kidney. Small size stones also dissolve by eating Jamun. For this, mix 250 mg rock salt in 10 ml jamun juice and drink it 2-3 times a day. Due to this, the stones break and come out through urine.
Also read: Boost Immunity: If you want to avoid corona, then not medicine, increase immunity with these cheap fruits
Check out below Health Tools-
Calculate Your Body Mass Index ( BMI )
Calculate The Age Through Age Calculator
.