Economic Horoscope 01 October 2021: Moon's transit in Cancer can give money benefits to these zodiac signs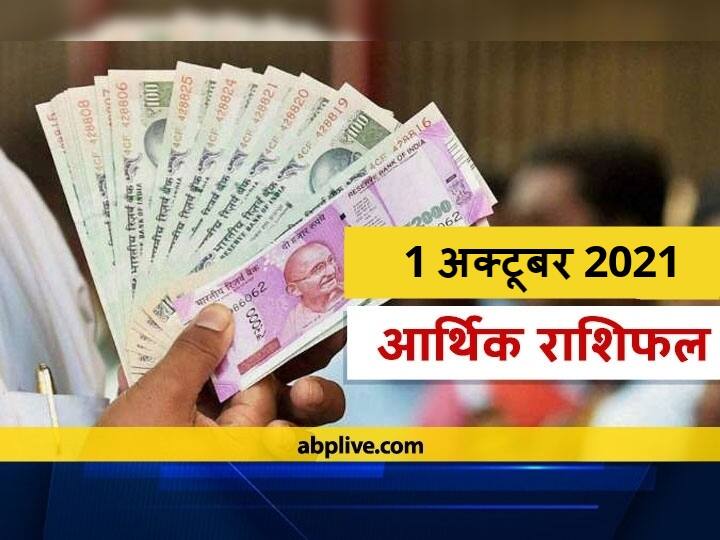 Money Horoscope, Financial Horoscope, Arthik Rashifal Today 1 October 2021, Aaj Ka Rashifal: According to the Panchang, October 01, 2021, Friday is the tenth day of Krishna Paksha of Ashwin month. On this day Shradh of the tenth day of Pitru Paksha will be done. The special thing is that on Friday there is Pushya Nakshatra and the transit of Moon is made in Cancer. How will Friday be in terms of money, let's know today's financial horoscope.
Aries Horoscope- Today there is a situation of profit in terms of money. Today, be careful about the planning of works related to money. The opponent will be active and can do damage. Excess enthusiasm can affect the profit of money.
Taurus Horoscope– The sum of increase in income remains. The works related to money will have to be completed on time, in this the secret of today's success is also hidden. You can meet new people. Try to stay away from ego.
Gemini HoroscopeThe day of October 01 is important for you. Be careful in dealing with money on this day. Stuck money can also be received. But for this more efforts will have to be made. You will get the support of friends and well-wishers and will help in improving the financial situation.
Cancer HoroscopeMoon is transiting in your zodiac. On Friday, Moon, the lord of Cancer zodiac, is creating a situation of wealth gain. There is also Pushya Nakshatra on this day. There may be an increase in the source of income. You can also consider investing.
Leo Horoscope- There is a possibility of getting money. Today you will get success in completing important tasks on time. You can start a new job. You can make a solid plan regarding the investment of money. There can be good opportunities for investment.
Virgo HoroscopeBe careful in terms of money. Today the expenditure of money can be disturbing. You may have to struggle today to get money. Take care of health. Friday can provide profit situation in terms of business. Stay away from anger.
Libra HoroscopeBy planning and working, the chances of getting success remain high. You may also have to showcase your talent on Friday to get money. Try to achieve the goal on this day by staying away from despair and frustration.
Scorpio Horoscope– The transit of Ketu is made in your zodiac. The movement of the planets and the position of the constellations are giving you advice to work on the expenditure of money on this day. Excess expenditure of money can also cause mental stress. Try to get money by following the rules.
Sagittarius HoroscopeYou may feel short of money. Important work can also be affected. So be patient. There is also a half-century of Saturn on your zodiac. It would be better to work hard and give up laziness.
Capricorn Horoscope– There is a situation of monetary gains. Plan and work on Friday. Can get benefits from land and liquids. Avoid investing in haste. Market conditions may induce investment.
Aquarius Horoscope- You will have to showcase your knowledge and talent. Try to impress others. In this, today's money profit situation is also dependent. Avoid taking and giving loans.
Pisces Horoscope– There is a situation of profit in business. There is also the possibility of meeting new people. Today you will get success in influencing others. Invest your capital wisely. There can be sudden monetary gains.
Read also:
Pitru Paksha 2021: Dashami Shradh will be done on October 01, know the importance of this day and the timing of Rahu Kaal
Pushya Nakshatra 2021: The month of October is starting in a very auspicious constellation, Moon will remain in Cancer, the karaka of mind and mother.
Venus Transit 2021: The factors of luxury life and romance are going to happen in Scorpio on October 02, the zodiac change of Venus, know the horoscope
There is going to be a big stir in Virgo, Libra, Scorpio and Sagittarius in October, four planets will change zodiac from October 2 to 30
.