Economic Horoscope August 14, 2021: Keep in mind the money of Libra-Aquarius, know the horoscope of 12 zodiac signs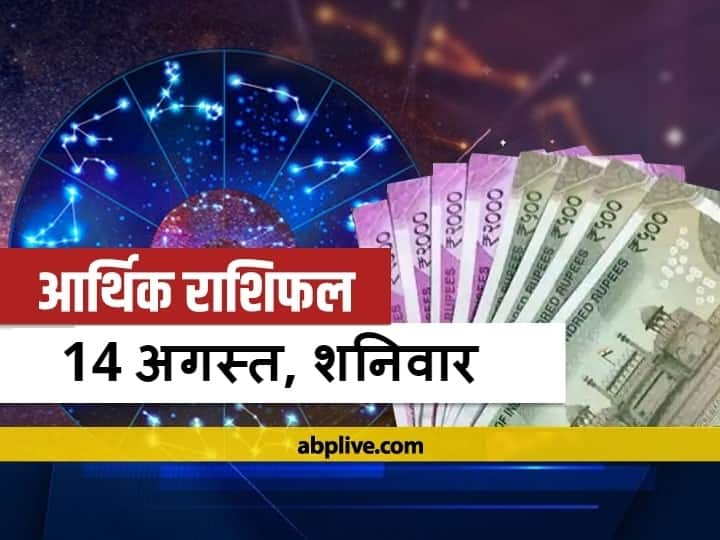 Arthik Rashifal Today 14 August 2021, Aaj Ka Rashifal, Daily Money And Finance Horoscope: According to the Panchang, August 14, 2021, Saturday is the sixth date of the Shukla Paksha of Sawan i.e. Shravan month. Saturday is considered the best day for worshiping Shani Dev. Moon is transiting in Libra today. How will today's day be for you in terms of money, let's know today's financial horoscope-
Aries Horoscope- Money can be beneficial. But today caution will also have to be taken in some cases. Today there is also the possibility of sudden loss. Stay away from anger and arrogance.
Taurus Horoscope– There may be a situation of sudden monetary gains. There will be no lack of confidence on this day. Today you can also get money from speech. Stay away from wrongdoings.
Gemini HoroscopeMind will be happy. But today invest very carefully. Too many offers can confuse you today. So be careful. Be careful in transactions.
Cancer HoroscopeToday many thoughts of earning money will keep swirling in your mind. Share these thoughts on the appropriate forum, you may get respect with benefits. Today there may be a problem in completing the tasks on time.
Leo HoroscopeThere is a situation of getting profit from job and business. The conjunction of Mercury and Mars remains. Today your efforts and actions can be appreciated. They can also be successful to a great extent in curbing the expenditure of money.
Virgo HoroscopeVenus, the factor of luxury life, has already transited in your zodiac. It's time to think about expenses. Do not spend money on unnecessary things, otherwise you may have to face stress and problems.
Libra HoroscopeThere is a situation of profit in business. This is a good time to make a strategy or a roadmap to start a new task. There is also the possibility of meeting new people. Avoid the situation of taking loans.
Scorpio HoroscopeLack of money can bother you. Avoid doing immoral acts to get money. Have patience. Have full faith in hard work. Success will also come.
Sagittarius HoroscopeDifficulties may be faced in starting any work. You may have to work hard today to get money. You can invest keeping the future in mind.
Capricorn HoroscopeShani Dev is transiting retrograde in your own zodiac. Today is Saturday, which is the favorite day of Shani Dev. Be careful in terms of money today. The sum of loss also remains. Stay away from the position of giving and taking loans.
Aquarius Horoscope- Many types of thoughts can come in the mind today. You can also get money from these thoughts today. To get success in business, today you have to complete all the tasks on time.
Pisces HoroscopeExpenditure of money can also become the cause of your stress today. So be careful about the expenditure of money. On this day, the sum of short trips is also being made. These trips can also create a situation of profit.
Read also:
Transit 2021: There is going to be a big movement in Leo, the Sun is going to be the ruler of the planets, know the horoscope
Solar Eclipse 2021: The last solar eclipse of the year can increase the problem of this zodiac including Aries-Libra, when is the solar eclipse happening? Learn
Shani Dev: Worship Shani Dev in 'auspicious' yoga on Saturday, know how long is Rahu Kaal
Astrology, in-laws and fate: Girls of these zodiac signs change the fate of in-laws with their qualities and nature
.