Eggshell Hair Mask: Troubled by falling and dry hair, try eggshell hair mask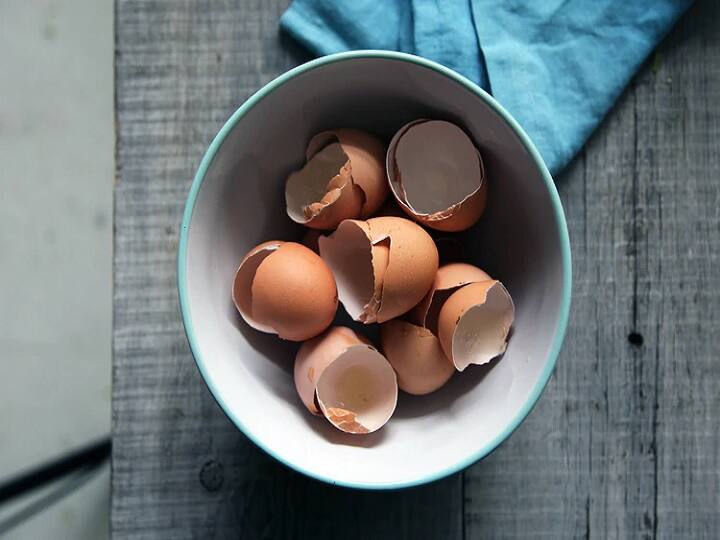 Benefits of Egg Shell for Hair Growth: We all know that egg is considered very good for hair. It is an excellent source of protein. It is very good for health and fulfills the lack of protein in the body. But, do you know that not only the egg but its peel also has many benefits. Along with hair growth, it is also very beneficial for the skin. If you are also troubled by your dry hair falling, then you can use egg shells. So let's know about the easy way to use it-
These things are needed to make eggshell hair mask (for dry scalp)
Egg shell powder – 2 tsp
– Curd – 2 tsp
How To Make Hair Mask (For Dry Scalp)
To make a hair mask, first take out the eggshell and clean it thoroughly. Now grind it in a mixer and prepare a powder.
After the powder is ready, take two spoons of powder from it and mix 2 spoons of curd in it.
Mix it well and apply on the hair.
Now leave it for 45 to 50 minutes.
Afterwards clean the hair with shampoo.
Hair fall and frizz will end in a few days. Hair will become soft and glowing.
These things are needed to make eggshell hair mask (for dry scalp)
Egg shell powder – 3-4 tsp
Egg white part – 2
How To Make Hair Mask (For Oily Scalp)
First of all, make egg shell powder according to the method mentioned above.
Now prepare a paste by mixing the white part of 2 eggs in the powder.
Remember that it should not be too wet and tight and a normal thick paste is ready.
Now apply it on your hair and scalp for 20 minutes and leave it for 20 minutes.
Afterwards wash the hair with any shampoo.
Hair will become glowing and healthy in a few days.
read this also-
Kitchen Hacks: How To Make Soft And Spongy Dhokla At Home
Tips: Are you also going to buy Onion? keep these things in mind
.