Erosion and rising sea levels: on the Normandy coast, resist or retreat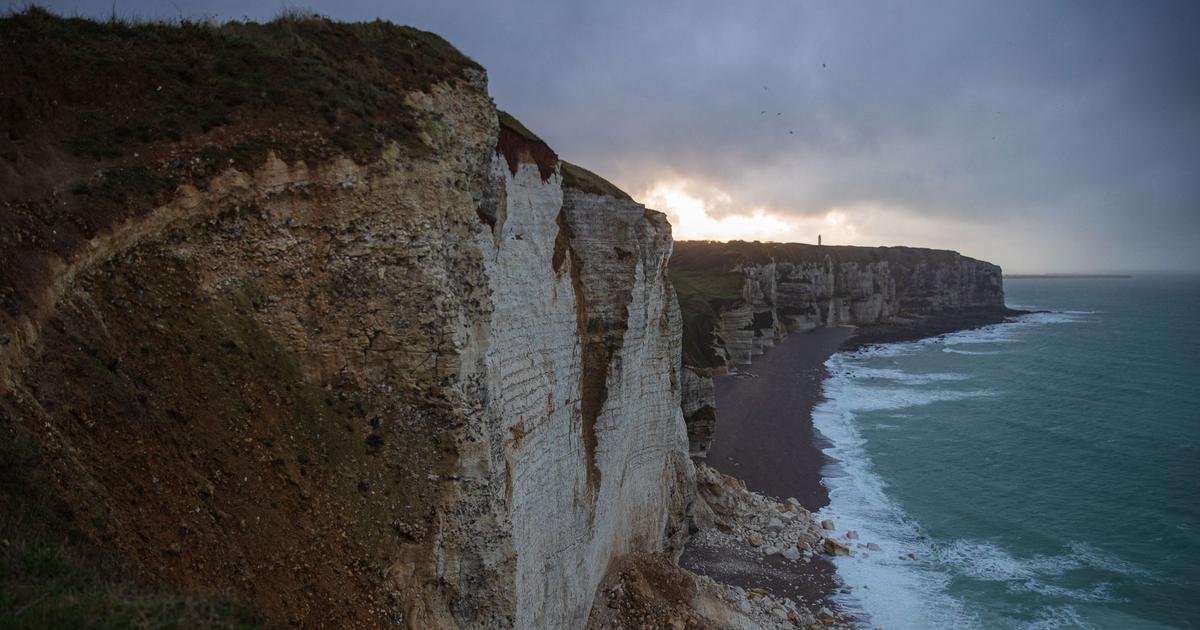 DECRYPTION – The Normandy coasts are threatened by extreme rains and high tides, causing landslides and marine flooding.
In the 1960s, seaside resorts from Ouistreham to Colleville-Montgomery, in Calvados, offered themselves a dyke to protect their houses lined up on the seafront, and laid out a promenade directly on the dune cordon. "It was what people liked at the time", remarks Laurent Truchy, director of risk prevention at the urban community of Caen-la-Mer. But the work destabilizes the natural currents, causing an accumulation of sediment in places, while large stretches of beach suffer on the contrary from erosion. And the rise in the level of the oceans will aggravate the phenomenon.
Read alsoRanking of the French cities most threatened by rising sea levels
Last year, Caen-la-Mer therefore launched a coastal reinforcement project with its neighbors: 1.5 million euros planned to fill cracks and build "groynes", works perpendicular to the coastline ( often blocks of rock) which break the swell which arrives obliquely in order to preserve the beach. Enough to continue enjoying the long beaches…
.