Europe's Euclid satellite will try to solve the mystery of dark energy in the universe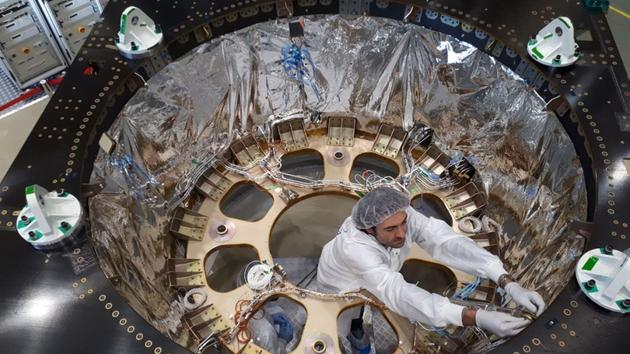 This observation instrument is intended to improve our knowledge of the mysterious dark energy, whose effect counteracts that of gravitation.
Special envoy to Turin
In a large clean room at the Thales Alenia Space factory in Turin, the European Space Agency's (ESA) Euclid space telescope is slowly taking shape. Its various elements are being assembled for a mission that will attempt to provide answers to particularly complex questions in cosmology. The goal is nothing less than to improve our understanding of the evolution of the universe since the big bang 13.8 billion years ago, by measuring how the universe is growing over time.
"For this, Euclid will make systematic surveys of billions of distant galaxies, over a third of the surface of the sky", explains Paolo Musi, Euclid program manager at Thales Alenia Space. Essential measurements to determine two crucial parameters in cosmology, dark matter and dark energy. In both cases, the qualifier "black" indicates that it is not known what they are composed of, even if cosmologists…
.