Even without symptoms, infected caregivers must now self-isolate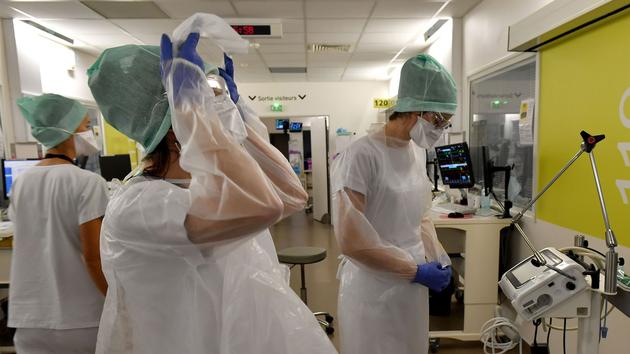 Until now, isolation has not been systematic for infected health professionals but asymptomatic.
This is the new rule imposed by the Directorate General of Health since February 16: any health professional or medico-social infected with Sars-CoV-2 must now stay at home for seven days, without exception. For people infected with a South African or Brazilian variant, this period is even increased to ten days.
Read also :Too many patients contract Covid-19 in hospital
Until now, isolation has not been systematic for professionals who are infected and do not show symptoms. A derogation which found its basis in a scientific opinion of the High Council of Public Health (HCSP), published in May 2020. According to this opinion, the fortuitous discovery of a case "In an asymptomatic professional (…) must lead to an eviction of seven days after the PCR (return to work on the eighth day) and to compliance with the reinforced barrier measures during the following seven days". But "In the event that non-replaceable personnel are carriers of Sars-CoV-2 and are asymptomatic, the degraded possibility of maintaining
This article is for subscribers only. You have 72% left to discover.
Subscribe: 1 € the first month
Can be canceled at any time
Already subscribed? Log in
.