Everyone should know these important things related to lunar eclipse, May 16 is the first eclipse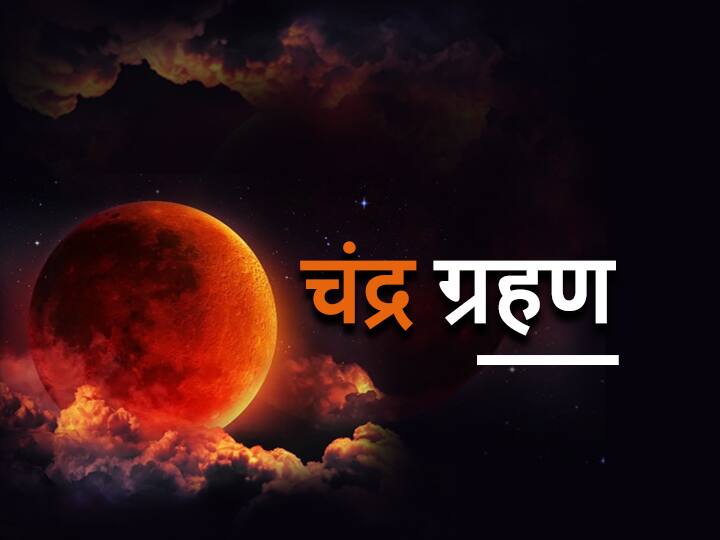 16 May 2022 Chandra Grahan Time, Lunar Eclipse 2022: According to the Panchang, the moon is going to appear on the full moon date of Vaishakh Shukla on 16 May 2022. The date of full moon will start from 12.47 pm on May 15. The date of full moon will end on May 16 at 9:45 am. The lunar eclipse will be from 8:59 am to 10:23 am on 16 May 2022. There will be no effect of this lunar eclipse in India. Here are some important things related to the lunar eclipse, which should be known-
Sutka will not take- Sutak period is not valid during this lunar eclipse. Sutak rules will not be followed.

A total lunar eclipse is not- This year's lunar eclipse is not a total lunar eclipse. The lunar eclipse going to happen on May 16 is being called penumbral lunar eclipse. Due to the eclipse eclipse, there will be no Sutak period in it.

Lunar eclipse will be visible in these countries Apart from parts of Europe and Africa, this eclipse will be visible in the eastern parts of South America and North America.

Lunar eclipse is happening in Scorpio sign- The first lunar eclipse of this year is going to take place in Scorpio. Due to this, there may be some mental tension for the people of Scorpio.

Moon is the factor of mind- In astrology, the Moon is considered the factor of the mind. The person whose Moon is in a good position in the birth chart, the Moon provides all kinds of comforts. Such people are more emotional and sensitive.

Inauspicious Moon gives trouble- When the Moon is inauspicious, it brings bad thoughts in the mind of a person. Such people get upset very quickly.

The first lunar eclipse of the year will not be visible in India The lunar eclipse will not be visible in India, so the people of India need not worry much about this eclipse.

Position of Saturn and Jupiter on the day of lunar eclipse- Talking about the position of the big planets during the lunar eclipse, then Dev Guru Jupiter will be in Pisces and Shani Dev will be in Aquarius.

Moon transit- During the lunar eclipse, the Moon will remain in Scorpio. During a lunar eclipse, the moon becomes afflicted, its power becomes weak.

Rahu-Ketu makes eclipse- It is a mythological belief that Rahu-Ketu grip the Moon during a lunar eclipse. Due to which there is an eclipse. Both these planets are considered powerful on this day.
Disclaimer: The information provided here is based on assumptions and information only. It is important to mention here that ABPLive.com does not endorse any kind of belief, information. Before applying any information or assumption, consult the concerned expert.
Chandra Grahan 2022: How will the lunar eclipse on May 16 be for these zodiac signs, know the horoscope
Chandra Grahan 2022: What will be the effect of lunar eclipse on people from Aries to Virgo zodiac? know horoscope
,