Exceptional discovery of a Merovingian village in Pontarlier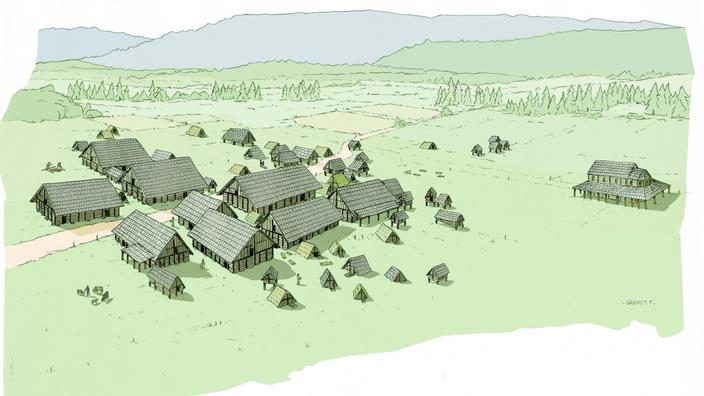 STORY – Preventive archaeological excavations in the Doubs have brought to light large-scale dwellings, of a very unusual structure for the 6th century.
The land is wedged between the sheet metal building which houses the departmental council services, a slaughterhouse, an incinerator and a multiplex cinema in the heart of the industrial zone on the outskirts of Pontarlier (Doubs). On October 15, archaeologists let go of the trowels and forgot about the smell of burning. They will quickly be replaced by concrete mixers, cranes and other construction tools. Here, in a few months, a new complex will be erected, welcoming many companies.
Seen from the ground, the place is not impressive: a vast field of mud dotted here and there with large holes one meter in diameter. In a cold windswept rain, Michiel Gazenbeek, archaeologist at the National Institute for Preventive Archaeological Research (INRAP), nevertheless smiles. "We are here facing an exceptional site", he explains. "We have an entire village that dates from the Merovingian era. The structure and organization of this village have nothing to do with what we encounter
This article is for subscribers only. You have 76% left to discover.
Subscribe: 1 € the first month
Can be canceled at any time
Already subscribed? Log in
.