Exposure to pesticides: the points of vigilance of the Esteban study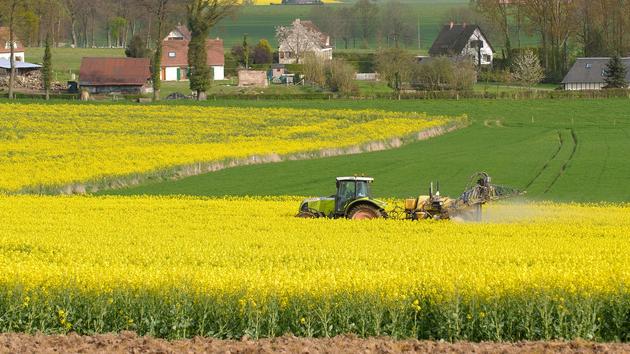 DECRYPTION – The Public Health France agency publishes the results of a study on the impregnation of French people with phytosanitary products.
To what extent are the French exposed to pesticides? This is one of the questions asked by the Esteban study, conducted by Public Health France (SPF) since 2012 as part of the national biomonitoring program. The results which have just been published reveal disparate situations depending on the substances considered, with experts calling for vigilance on organochlorines and pyrethroids.
Read alsoPesticides: first study on the exposure of residents near the vines
To assess the impregnation of the populations, the researchers analyzed urine, blood and hair samples from 2503 adults and 1104 children, representative of the French population. The volunteers also had to fill out a questionnaire on their lifestyle and professional activity. The list of the five product families taken into account in the study was drawn up by a committee of experts on the basis of criteria such as toxicity, but also social concern, explains Clémence Fillol, head of the exposure monitoring unit. …
.