Fake silver work on sweets can cause damage, identify these ways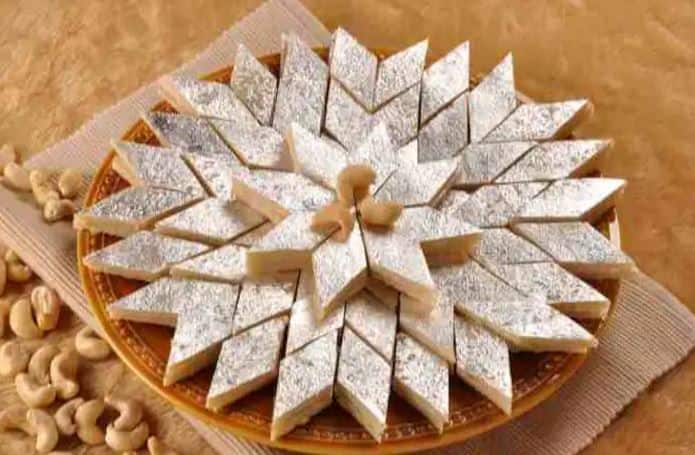 Silver Paper on Sweets: The festival of Rakshabandhan is going to come on 22nd August. In such a situation, sweet shops have already been decorated. Different types of colorful sweets are seen wrapped in silver work at the sweet shops. At the same time, in view of the increasing demand for sweets on festivals, shopkeepers also start adulterating sweets. Not only this, aluminum works are also being sold in the market in the name of the original work of silver. Which is so dangerous for health that in future it can cause many diseases related to cancer, lungs and brain. In such a situation, we will tell you how you can identify the fake silver work on sweets.
In this way identify the work of real silver-
To identify the silver work, try to wipe the silver work on the top of the sweet with your fingers. If it sticks to your fingers, it means aluminum has been mixed in the silver work. If this does not happen, then it means that there will be no harm by eating silver work and sweets.
Burn the silver work on the sweets and see-
Another way to identify silver work is that to test the silver work, first take off the silver work on the sweets. After that watch it burn. If it is made of silver then it will turn into the shape of a ball of silver. But if it is adulterated then it may turn black. Aluminum is usually adulterated in silver work. On burning it, aluminum turns into black ash.
In these easy ways, you can also find out whether the silver work wrapped in the silver work you are eating is real or fake.
Check out below Health Tools-
Calculate Your Body Mass Index ( BMI )
Calculate The Age Through Age Calculator
.