Fifth wave: in the hospital, "we are concerned about the risk of overflow"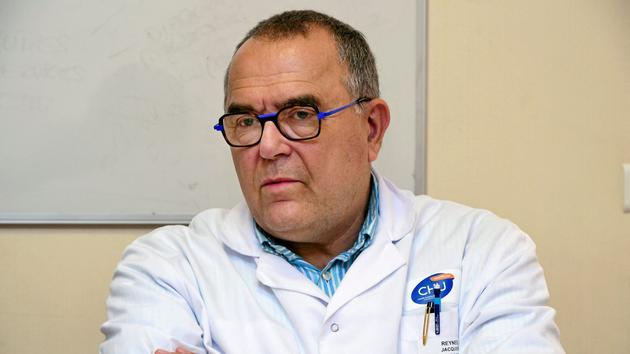 MAINTENANCE – Involved in various clinical trials on treatments against Covid-19, Jacques Reynes, head of the infectious and tropical diseases department at the Montpellier University Hospital Center, observes the renewed epidemic with concern.
LE FIGARO.- Has the fifth wave of positive Covid-19 cases affecting France already reached your service?
Pr Jacques REYNES.- We are indeed seeing a rebound in the epidemic, even if the number of cases is still moderate. These are unvaccinated people, but also vaccinated – often six to eight months away from their second dose. This makes us say that the third injection is really important, at least for the population at risk. The infectious disease department, which has 22 beds, is full. Other Covid patients are received in internal medicine, pulmonology and of course in intensive care. We are again concerned about the risk of overflow, because we must continue to treat other pathologies in good conditions – tuberculosis, endocarditis, etc. As for the other services, they fear to find themselves in the situation where the deprogramming of operations will be necessary.
Read alsoDo anti-Covid vaccines protect "little" against infection?
What is the profile of your patients?
.