Fires: "Climate change has put firefighters in a wringer"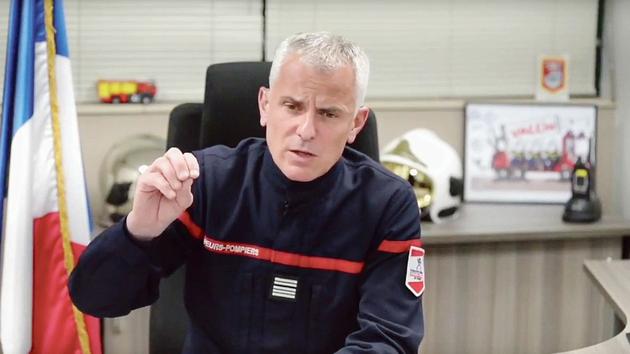 INTERVIEW – Grégory Allione, at the head of the National Federation of French firefighters, looks at other territories "to understand what awaits us".
Grégory Allione is the president of the National Federation of French firefighters, an association which brings together some 280,000 firefighters, young people, volunteers, professionals, soldiers or retirees.
LE FIGARO. – Are fires similar to those in the Var likely to reproduce by the end of the summer?
Grégory ALLIONE. – Not only can this situation happen again, it can be even more catastrophic. These are human, material and biological consequences with an impact on all flora and fauna. How long will it take for the plain of the Moors to come back to life? The passage of fire several times in a short time (the area has already burned in 1962, 1979, and 2003, Editor's note), it washes the soil, and if we continue to let our planet burn, it will be desert everywhere.
If we are to learn the lessons, we must look at other territories to understand what awaits us. We have the whole Mediterranean arc on fire, Germany was on fire in the spring with
This article is for subscribers only. You have 71% left to discover.
Pushing back the limits of science is also freedom.
Keep reading your article for € 1 for 2 months
Already subscribed? Log in
.