Fitness Secret: Karisma Kapoor is beating age, keeps herself fit like this always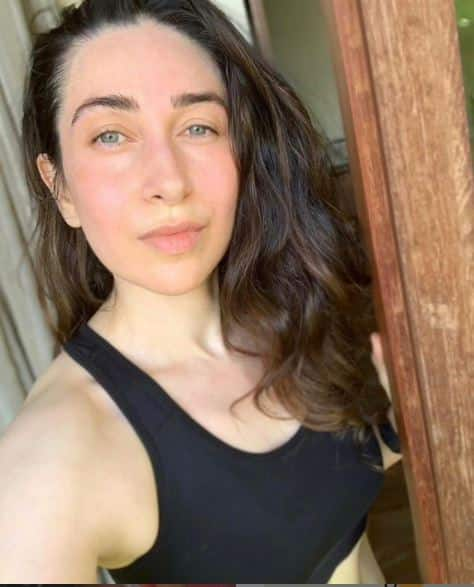 Workout regularly
Karisma Kapoor does not forget to workout wherever she is. Karishma says that wherever you are, do workouts. Regular yoga practice improves your metabolism. This keeps you stress free and gives flexibility to your body.
do walk
Karisma Kapoor believes that it is not necessary to sweat in the gym for fitness. You climb the stairs in the house, it is a good way of fitness. Apart from this, walking is very important. Let us tell you that walking at least five days a week reduces the risk of coronary artery disease.
Try Aerial Yoga
You can try Aerial Yoga for fitness. This is a modern yoga in which cardio intensive is done. In this, every part of the body is stretched and moved. This strengthens the muscles and helps lubricate the joints.
Relax is also important
Workout for fitness is as important as it is important to keep yourself relaxed. Karishma likes to take massage to relax herself. Sometimes she relaxes with foot reflexology and sometimes aromatherapy. This keeps stress away and the body also remains relaxed.
Feels fresh and shiny
Karisma often shares post-workout photos with her fans. The glow that comes on the face after exercise, they enjoy it a lot. Exercise increases the heart rate and increases blood flow. Due to which the skin gets plenty of nutrients and oxygen. This makes the skin look more fresh and shiny.
Healthy Breakfast‍t and Lunch
Karis‍Ma eats nuts, fruits, almond milk, chia seeds and sometimes omelets and egg whites in her breakfast. Karishma also includes blueberries, strawberries, cranberries and raspberries in breakfast. She likes to eat dal and roti for lunch.
Avoid carbohydrates
Karisma Kapoor consumes very less carbohydrates in her diet, yes she sometimes eats home-made pasta with lots of vegetables and protein items, like eggs and chicken Must include.
Also read: Get a glowing face like Vidya Balan, how to detox your skin
.