Follow these tips while doing makeup in summer, you will also look most beautiful in summer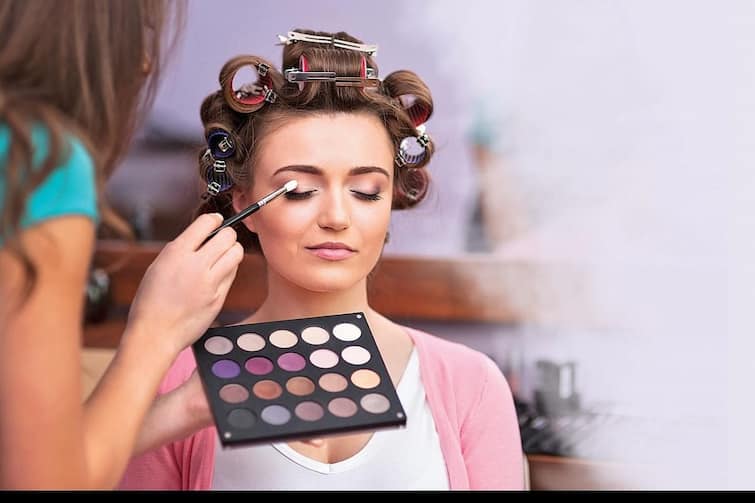 1- Oil Free Cleansing- It is most important to clean your face before applying makeup. To clean the face, you should use oil free face wash. There is a lot of sweating in summer, for this use oil free face wash. If you want, you can also use household things like Multani Mitti, Besan, Neem, Masoor Dal.
2- Apply ice- Before doing makeup in summer, apply ice on the face. This is a very simple but effective option. Applying ice reduces the problem of sweating and cools the skin. For this use ice cube after face wash. Before applying makeup, apply ice cubes on the face. This will make your makeup last longer.
3- Toning- Toning is also included in the skin care routine. With the help of toner, the skin is detoxified and there is no problem of nail acne. Using toner also tightens the pores. Use a toner according to your skin type. Use a toner that keeps your skin oil free in summer.
4- Use of Primer- Before using makeup in summer, apply primer on the face. You can use it as a cream, gel or spray depending on your skin type. Primer is the base of makeup. This makes the makeup last for a long time.
5- Use of Oil Blotting Sheets- Sweating a lot in summer, in such a situation, there is a problem of stickiness while doing makeup. Makeup doesn't last because of oil and sweat. In such a situation, you should use blotting sheets or blotting paper before doing makeup. Blotting paper is similar to tissue paper, which absorbs excess oil from the skin. Due to this the face does not become oily and makeup also remains long lasting.
Also read: https://www.abplive.com/lifestyle/home-remedies-to-get-rid-of-sunburn-in-summers-how-to-remove-tanning-2088265 p>.