For the first time, Vishwakarma recognized the truth of Shani Dev's mother Chhaya, know how the test was done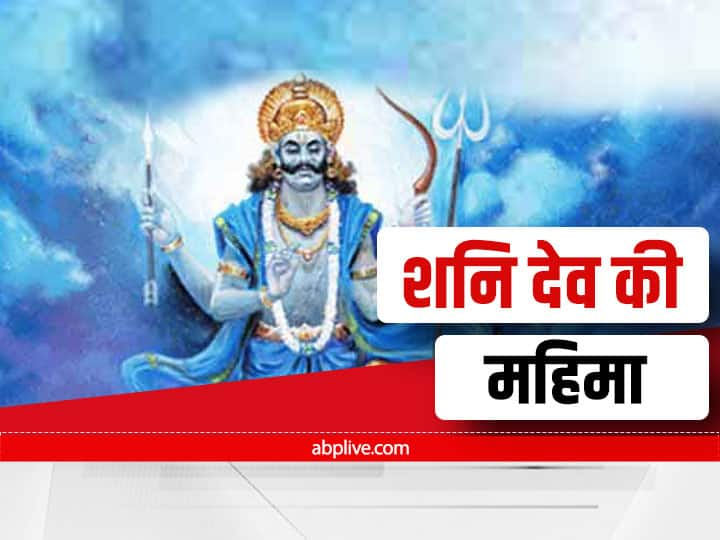 Mahima Shanidev ki : Dev Vishwakarma could not meet daughter Sandhya for years, one day when Dev Vishwakarma reached Suryalok, he came to know that Sandhya also has another son Shani. But Vishwakarma expressed his displeasure with Suryadev for not being given any information about him till now. Here the daughter and grandson were very happy to meet Shanidev, but during this meeting, Dev Vishwakarma got a little confused after seeing the gesture of daughter Sandhya i.e. shadow. He realized that she was someone else, not his daughter.
Chhaya remained unaffected by the sun's heat
After going on the evening penance, seeing the shadow engaged in the care of Yama and Yami, one day the sun god came to them, but they did not cause any harm to the shadow. But astonished, he felt that Sandhya was now able to bear his heat. In such a situation, the married life of Surya Dev was not affected. Shani is the son of Surya and Chhaya. Hearing this truth, Vishwakarma got angry and went to tell this truth to Suryadev. He was afraid that it was not right to hide this thing from Suryadev. They are on their way to tell them the truth when Chhaya stops Sandhya by pleading about her truth.
read these
Mahima Shanidev ki : Shanidev's mother Chhaya threatened to leave Suryalok on confrontation with Yama
Mahima Shanidev ki: Shanidev sought blessings from father after returning home, know what the answer was
.