France chooses a contested path, gas, to green maritime transport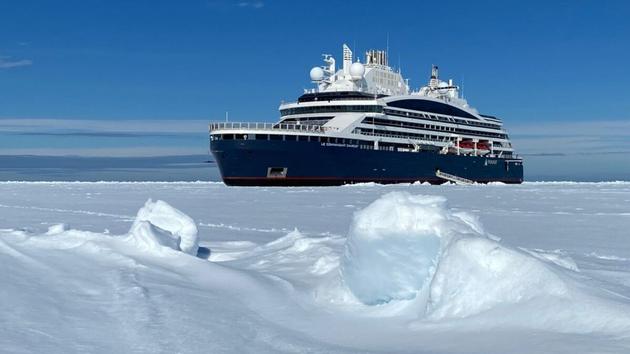 French shipowners support liquefied natural gas, which pollutes less than fuel oil, but emits CO2.
"Through its actions and the lack of actions, both public and private, France is in great danger of becoming a 'pariah', at least with regard to the 'decarbonisation' of its maritime transport"storm Tristan Smith, energy expert and associate professor at University College London. "It's a strange turn of events considering she showed such leadership in Paris in 2015." On the occasion of the One Ocean Summit which is being held this week in Brest, France is trying to show another face; that it is no longer a bad student in maritime transport by favoring boats that emit less CO2 and are more respectful of the environment. EDF has announced that it is launching a prototype project powered by "e-methanol", that is to say the simplest possible fuel produced from electricity.
Read alsoThe future of the oceans at the heart of the Brest World Summit
Five years after the adventure of his "laboratory ship" Energy Observer, Victorien Erussard presented at the Ateliers des capucins in Brest his project for a multi-purpose hydrogen-powered vessel…
.