France cleans up antigen tests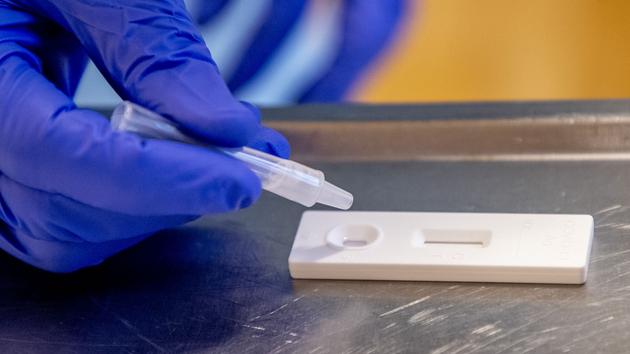 Bad antigenic tests, still authorized in France, could miss one in two positive cases. The list will be cleaned up from January 4th.
A health alert from the Directorate General of Health imposed, last Monday, the "quarantine" of the antigenic test VivaDiag Rapid Test Sars-CoV-2 Ag, imported from China. Pharmacists had detected too many "false positives", that is to say that people were mistakenly diagnosed positive for Covid-19 and had to go into isolation for no reason. Its "specificity" should have been greater than 99%, that is to say that the proportion of "false positives" should have been less than 1%, according to the criteria imposed by the High Authority for Health (HAS). This test is therefore no longer used, after the withdrawal decided by the National Medicines Safety Agency (ANSM).
Read also :United States Allows First Home Covid-19 Test Without A Prescription
According to Vincent Dailloux, managing director of the importer Medisur, who proposed this test, the performance gap is linked to the fact that "This test is sometimes carried out under temperature conditions that do not comply with the instructions for use, at less than 15 ° C, which the manufacturer Vivacheck had identified from the start
This article is for subscribers only. You have 69% left to discover.
Subscribe: 1 € the first month
Can be canceled at any time
Already subscribed? Log in
.