France seizes on endometriosis problem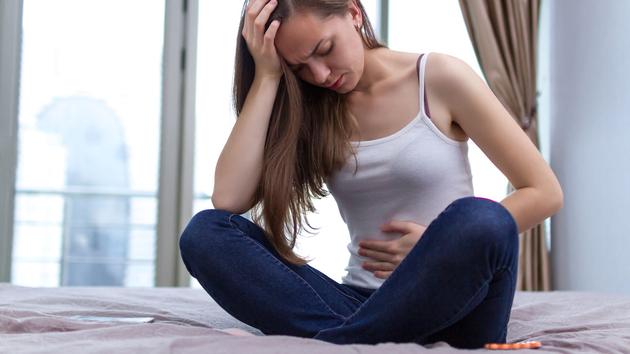 A report on the development of a national strategy to fight this female disease was given to Emmanuel Macron.
It currently takes an average of seven years to get a diagnosis of endometriosis, in France and around the world. Seven years during which many young girls and women endure intense pain every month that traditional analgesics for period cramps do not eliminate and regularly miss school or work days due to lack of appropriate care.
Read alsoEndometriosis: better organization of care channels
One in ten menstruating women is affected by this disease due to the presence of uterine lining outside the uterus. When we know that two-thirds of them testify to an impact on their professional life, Emmanuel Macron's announcement of a national strategy to improve the diagnosis and management of this disease raises legitimate hopes, the room for improvement seems great.
Facilitate access to diagnosis and care
This should be inspired by the report submitted to the President of the Republic on Tuesday by the MEP Chrysoula Zacharopoulou, a trained gynecologist. Developed in consultation …
.