France switched to summer time this Sunday: why the time change has not yet been removed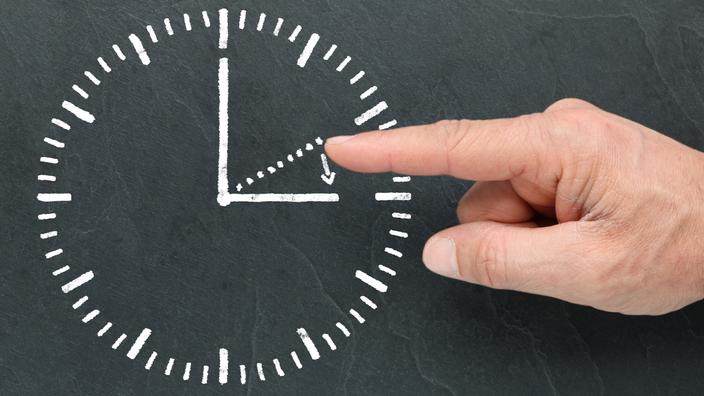 Although the European Union decided in 2018 to put an end to the time change, the measure has still not been taken. And to make matters worse, the Covid-19 crisis went through this.
One hour less sleep, one hour more daylight: France switched to summer time this weekend, a controversial change which the European Union has officially decided to put an end to … still without materializing .
Read also :Time change: an update on the alleged benefits and risks
At two o'clock in the morning on the night of Saturday to Sunday, the clocks moved forward 60 minutes: it was therefore three o'clock and the French slept, theoretically, "an hour less», Shortening by as much the curfew to which tens of millions of French people are subjected. But this change of time twice a year (change to winter time on the last Sunday in October, to summer time on the last Sunday in March) is highly contested for its effect on biological rhythms. , in particular by doctors or parents of children of school age.
Read also :Why changing the time is a danger for pedestrians and cyclists
SEE ALSO – 3 minutes to know everything about the time change
At European level, where the time change regime was harmonized in 1980 – justified at the time by energy savings, the reality of which is debated – the European Commission proposed in September 2018 to abolish it … in 2019. But finally, the European Parliament voted in March 2019 to postpone it to 2021, to be discussed with the Council of the EU. Since then, the Covid-19 crisis has passed there, and the file is in limbo. Among other things, countries must be encouraged to harmonize their choice of legal time, in order to avoid ending up with a patchwork of time zones between neighbors.
The French in favor of the end of the time change
In France, an online consultation organized in 2019 by the European Affairs Committee of the National Assembly received more than two million responses, overwhelmingly (83.74%) in favor of the end of the time change. More than 60% of those who participated claimed to have had "a negative or very negative experience". As for the time to stay all year round, it was summer (in France UTC +2) which was preferred by 59% of participants.
Little-known particularity of the current system: it does not concern the overseas territories, which never change time (with the exception of Saint-Pierre and Miquelon, which is based on neighboring Canada). Indeed, most of them are in latitudes where the differences in sunshine are low throughout the year, unlike in Europe.
.